Here's a good way to avoid infection during the current situation...simply wade out chest deep where the afflicted can't get near you
I did so the other day for about 3 hours, found a section where sand had shifted off the clay and dug a bunch of targets. That big thing is a vintage Scholl arch support with patent dates of 1905 and 1908...got a couple silvers, couple pieces of sterling, and what sounded and looked like a platinum ring...until I picked it out of the scoop and by the light weight realized it was just a tungsten p.o.s.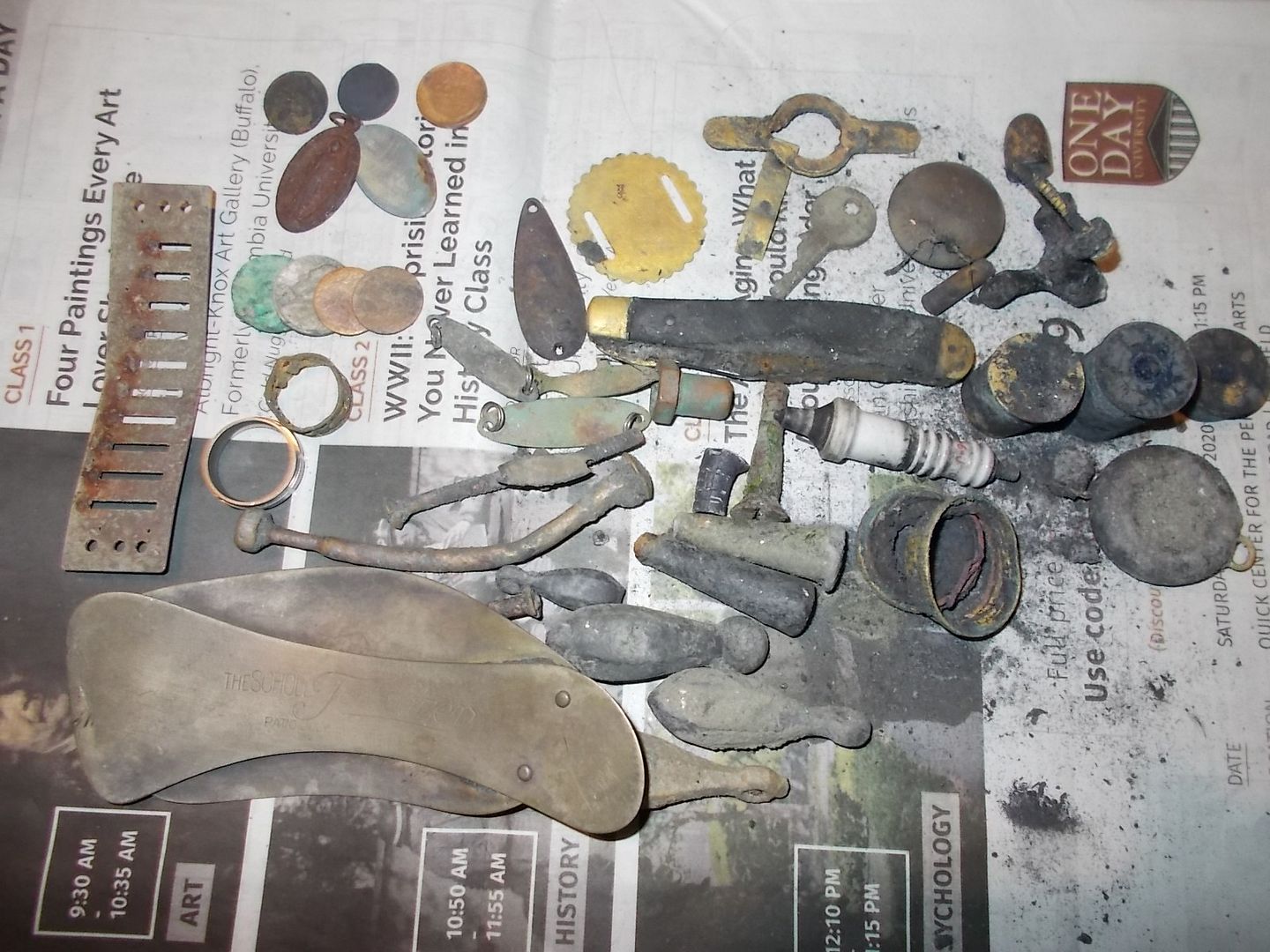 Merc and a Rosie are silvers #8 and #9, and a vintage ring and miraculous medallion that I was able to open were sterling pieces #4 and #5...
I'll throw the junker back on the next hunt so someone else has a chance to find it

That's it for now so stay safe, thanks for looking, see you after the next outing...and Happy Hunting!