Just purchased an 11" coil from classifieds for Dads old 1265X. More of a "nostalgia" reason than anything else.
Let me begin saying, I got exactly what I'd purchased, so none of this is a complaint:
USPS delivered it, and when he handed me the box, I thought it was full of bricks
I weighed the coil, and it comes in at 4.5 POUNDS


I won't be swinging this alot!
Anyway, purpose of this post is the fact that the coil came with a 25' cable. Yes 25 FEET. I have no idea as to why so long, but I chopped well over 20' off of it, and thought in the process I'd post the wiring to connector diagram, in the event someone needed it.
Here it is: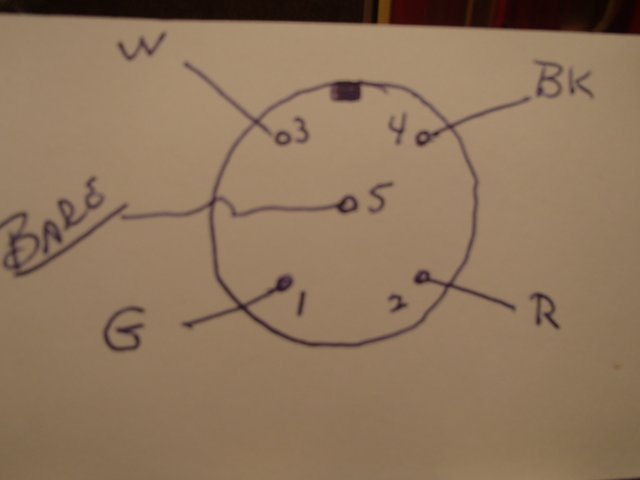 Before, you can see the coil of removed cable to the left: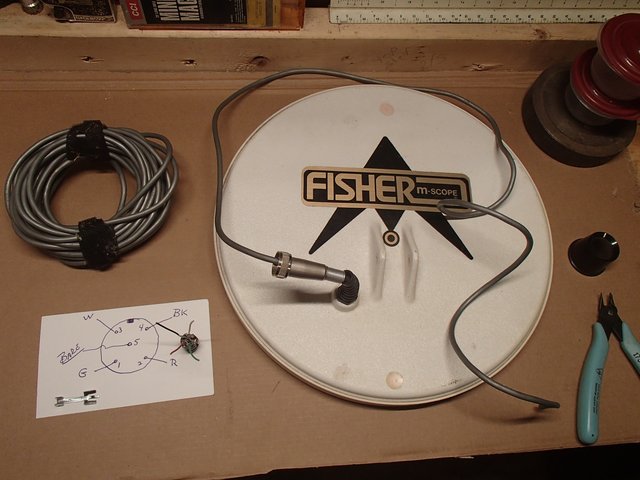 Done: