Ever since finding a really toasted Indian Head in the early summer, I've been trying to find techniques to effectively clean coins and miscellaneous other finds that will improve their overall appearance while minimizing damage. Don't worry, I realize the oxymoron of using the terms "improve appearance" and "damage" at the same time - I don't intend to clean anything that has any real value beyond face, or anything that I may sell. There's nothing that I've found so far that would likely be worth selling, and I intend to keep all the coins I've found so far.
All that said, I've tried a few of the standard cleaning techniques on various finds so far. The easiest decision for cleaning is clad: it all goes into a tumbler for a couple hours, and it all comes out spendable or at least Coinstar ready with no effort. My go to technique for everything else so far has been simple soap and water - sometimes it's enough (certainly for silver it's all that's necessary), but it often leaves much to be desired for most items. I've also been soaking 3 cruddy wheat pennies for the last 4 months in mineral oil - they improved noticeably after the first month, but for the last 3 months the improvement has been minimal, and they still don't look very nice - not bad, just not nice. Too much crud still left behind. I tried soaking the IHP in distilled water for several weeks, but saw no real improvement - that's all I've attempted on that coin.
Now that I've found a few older nickels, my interest in finding a decent cleaning method has intensified. For nickels, I'm familiar with the SOS pad technique. I've tried it on a 1940 Jefferson that was a deep reddish purple, and the results weren't very good - basically ended up with an unequal shine on the raised areas, left the purple on all the rest of the surfaces, and revealed quite a bit of pitting on the back all over Monticello.
So now the heart of the post: I've seen Andre's Pencils mentioned a few times in various threads and my curiosity was piqued enough that I searched for and watched a few of the videos on-line. Since the pencils are simply hardened steel wool, I figured it would be worth a shot on nickels since the SOS pad technique is widely used anyway.
To make a long story longer, I purchased the pencils and tried them on a buffalo nickel and a couple wheat pennies. The before and after pics are shown below - in all cases, the before pictures show the coins after only getting cleaned as thoroughly as I could with dish soap, water, and a toothbrush:
Buffalo Nickel, before pencils: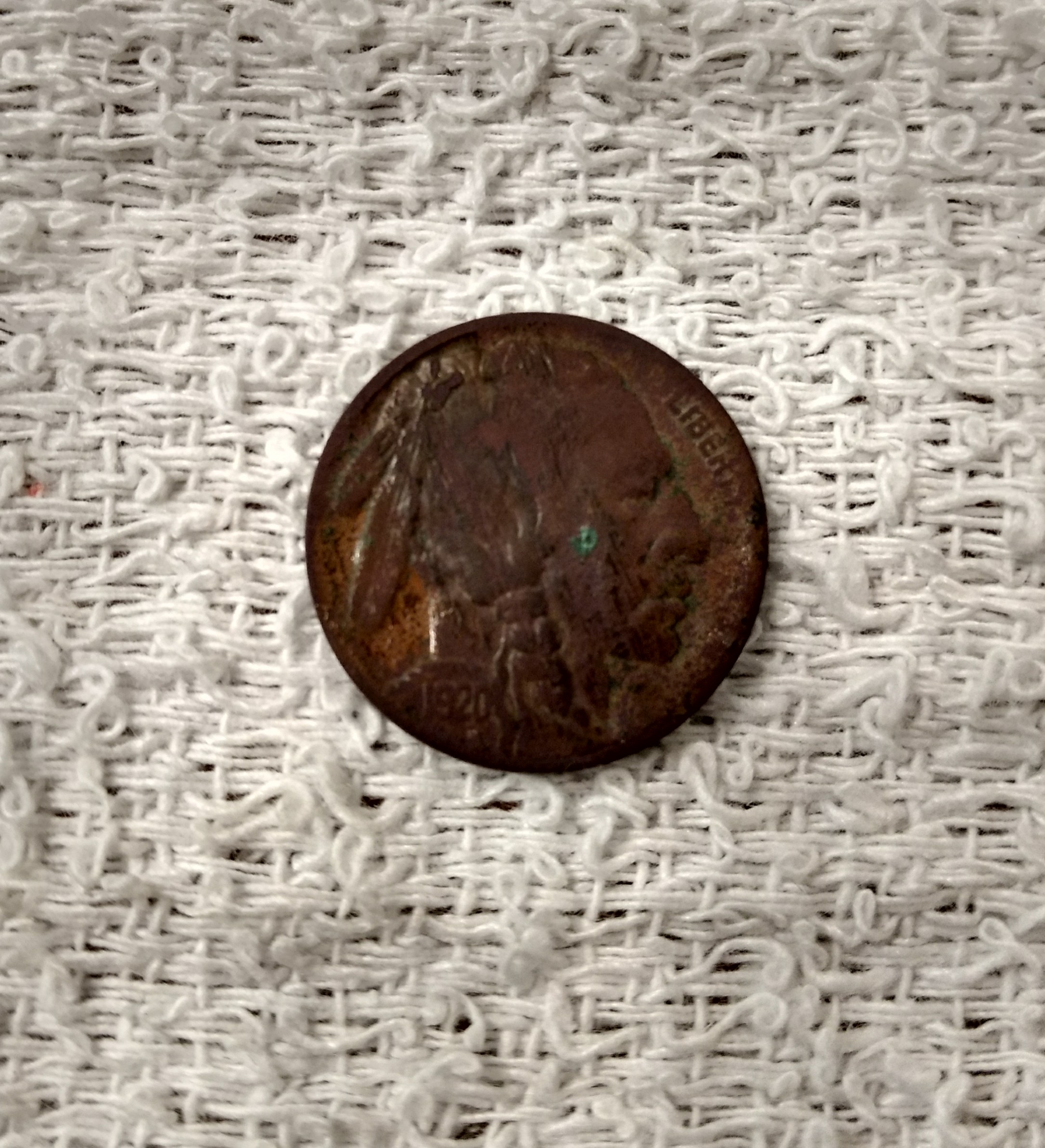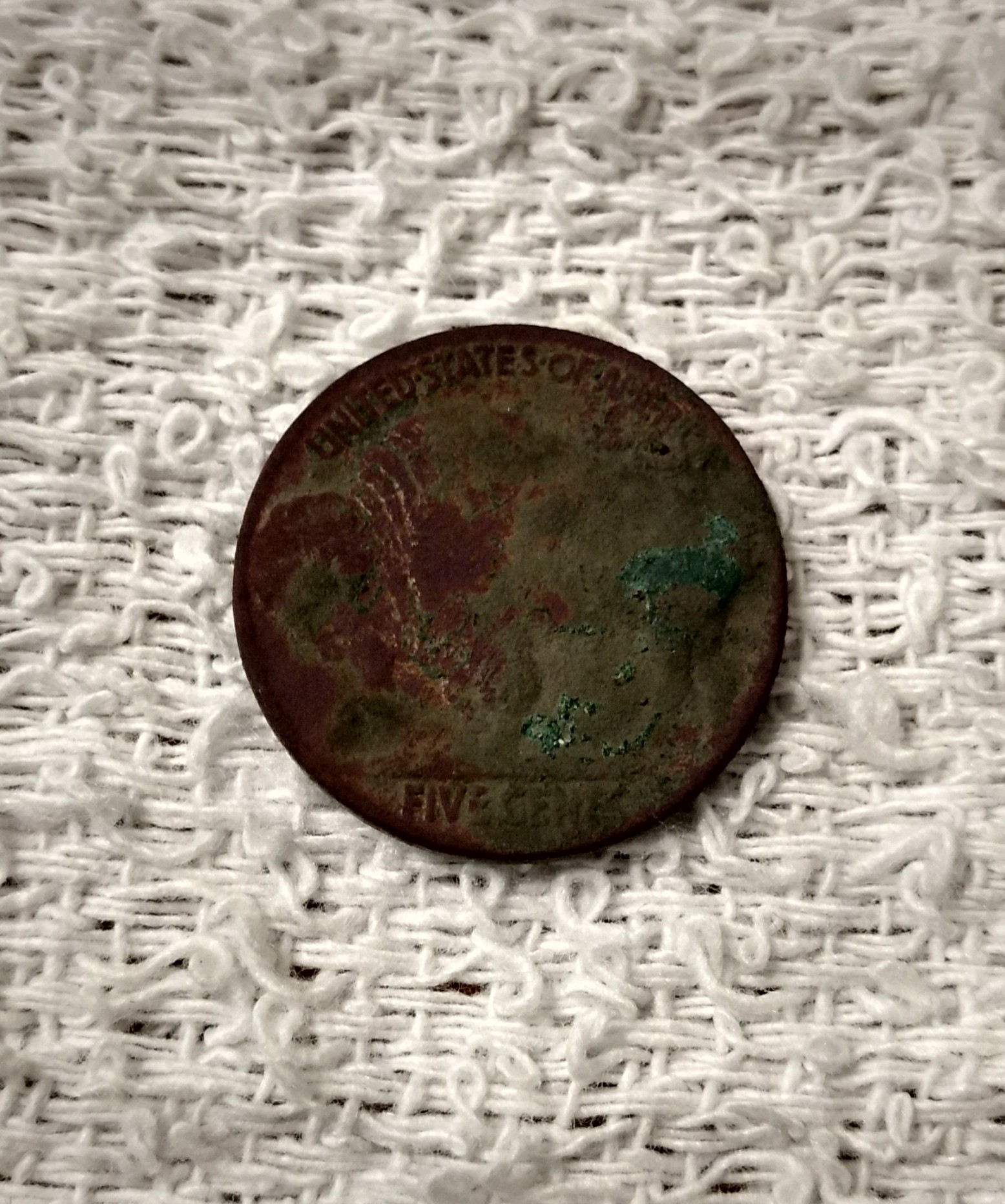 I tried the Buff first, and frankly I have mixed opinions on the results. I'm not sure the results look any different from videos and posts I've seen from folks using an SOS pad. Lots of pitting was revealed, and I ended up with the uneven shine on raised areas. While some detail was revealed (E Pluribus Unum was brought out on the back), other detail was lost (Liberty and the date on the front are actually less distinct, imo). It was the first coin I attempted the pencils on, so inexperience may be a factor as well: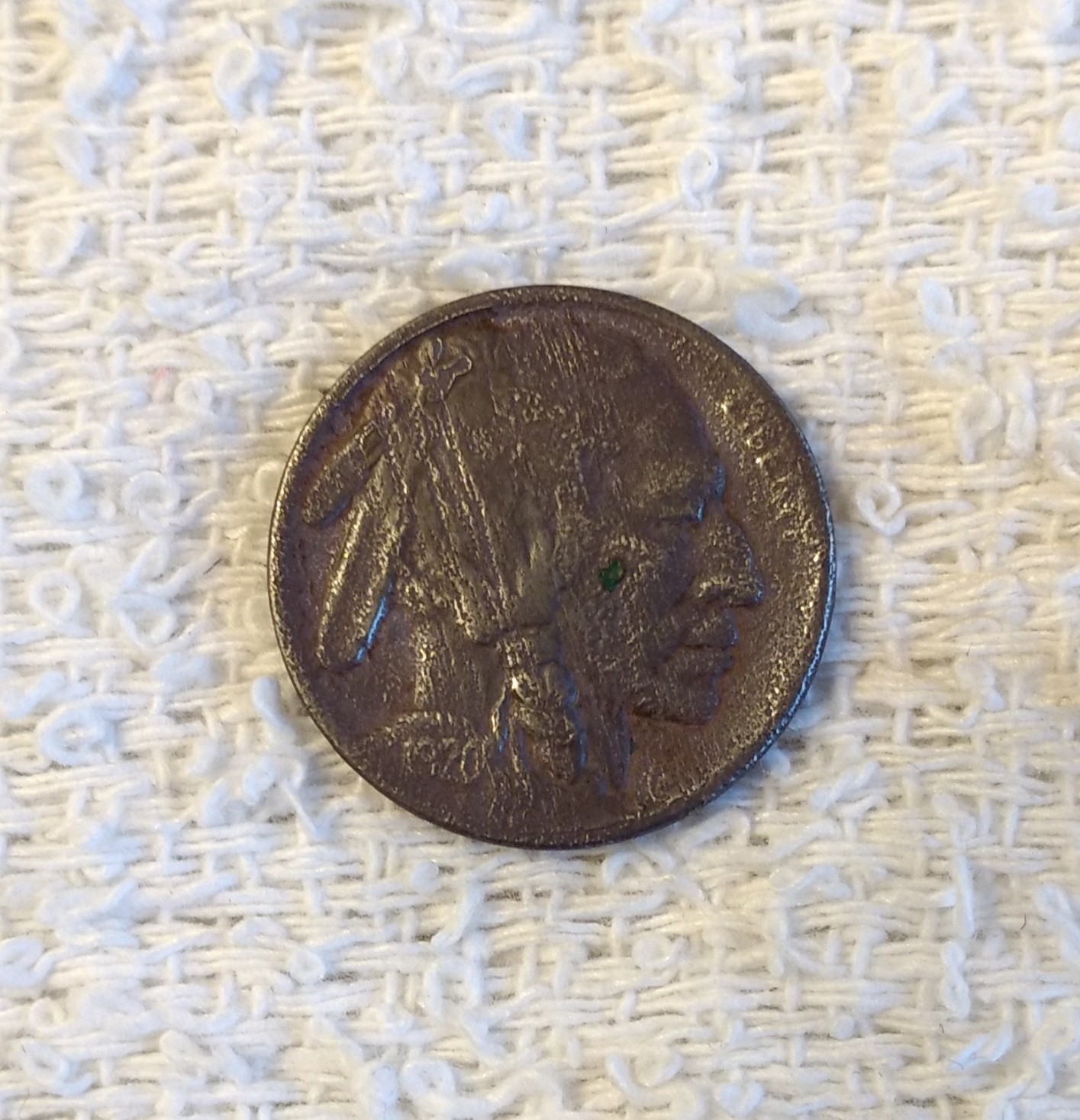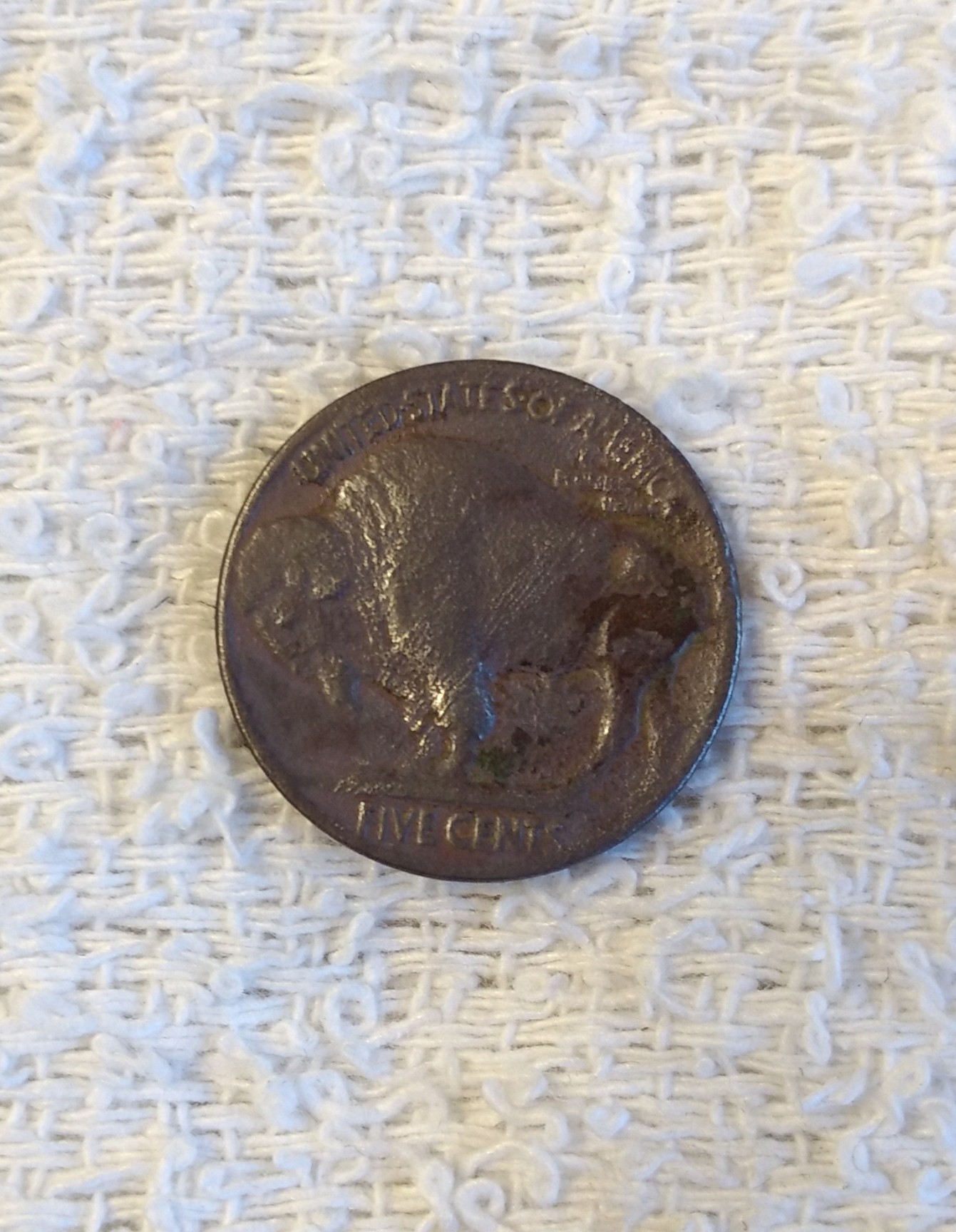 I actually had much better results using the pencils on the Wheats. While some green patina was lost (most evident on the 1920 Wheat), much more detail was revealed, and the overall appearance was greatly improved, in my opinion.
1920 Wheat, Before Pencils: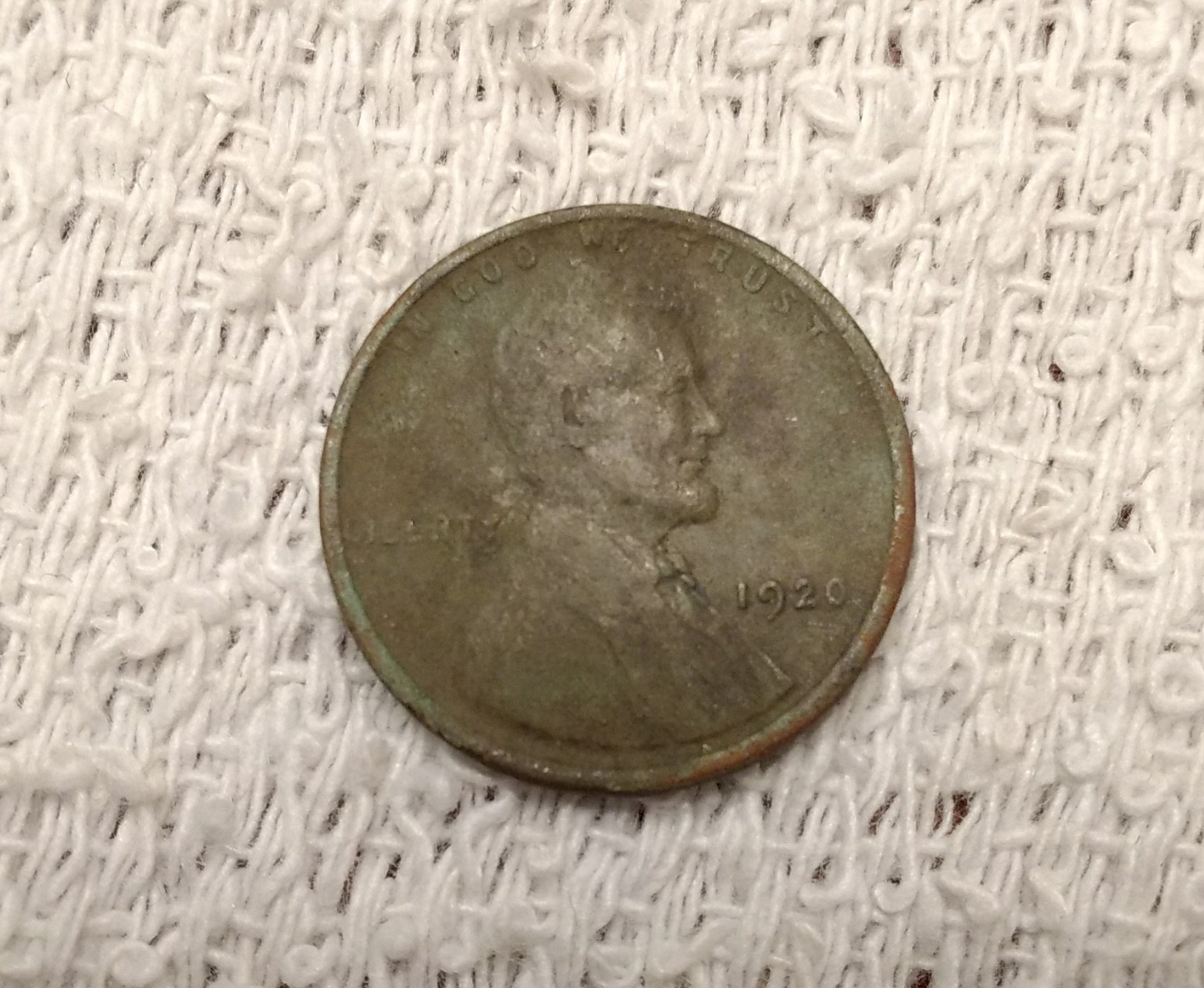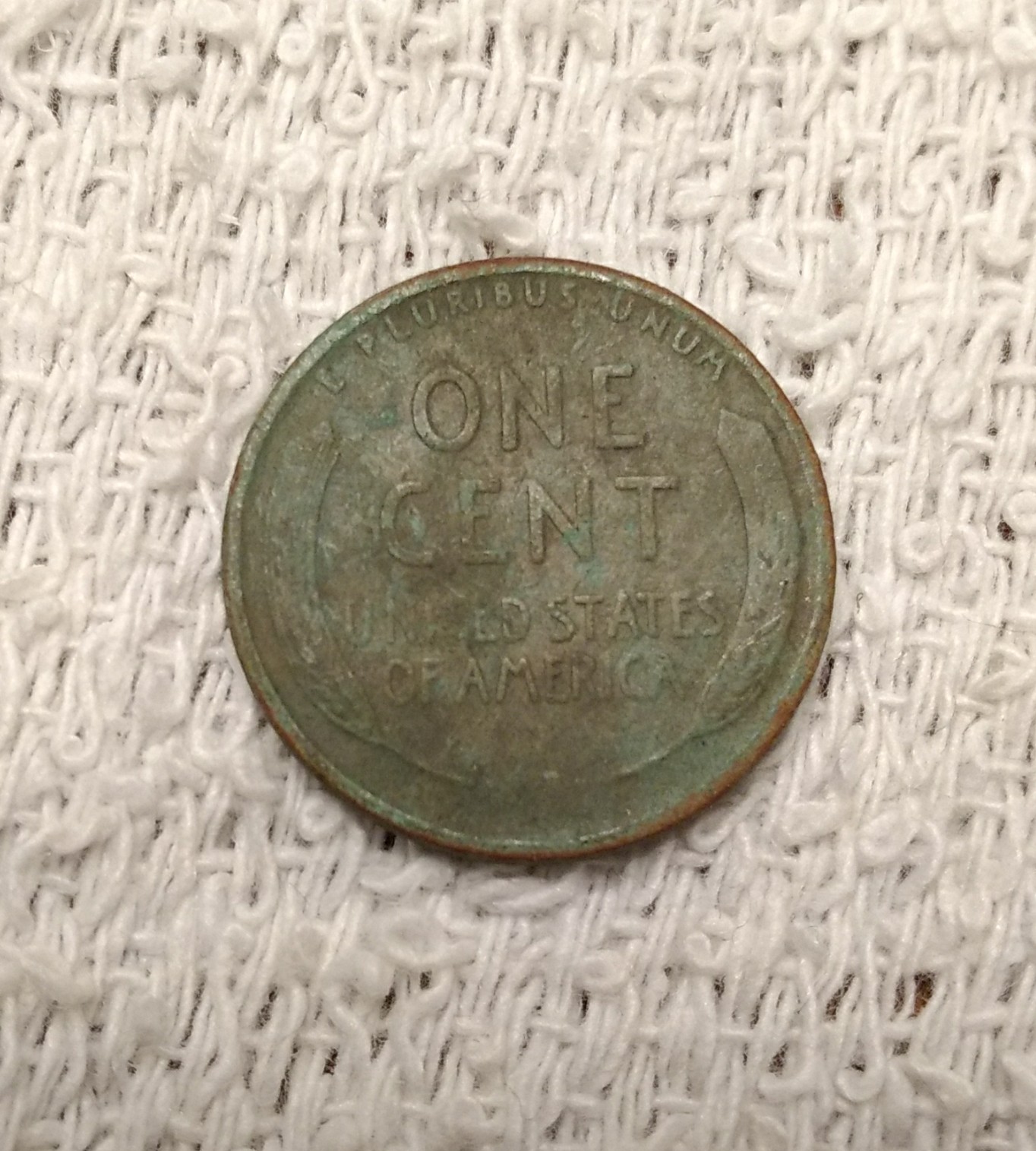 1920 Wheat, After Pencils: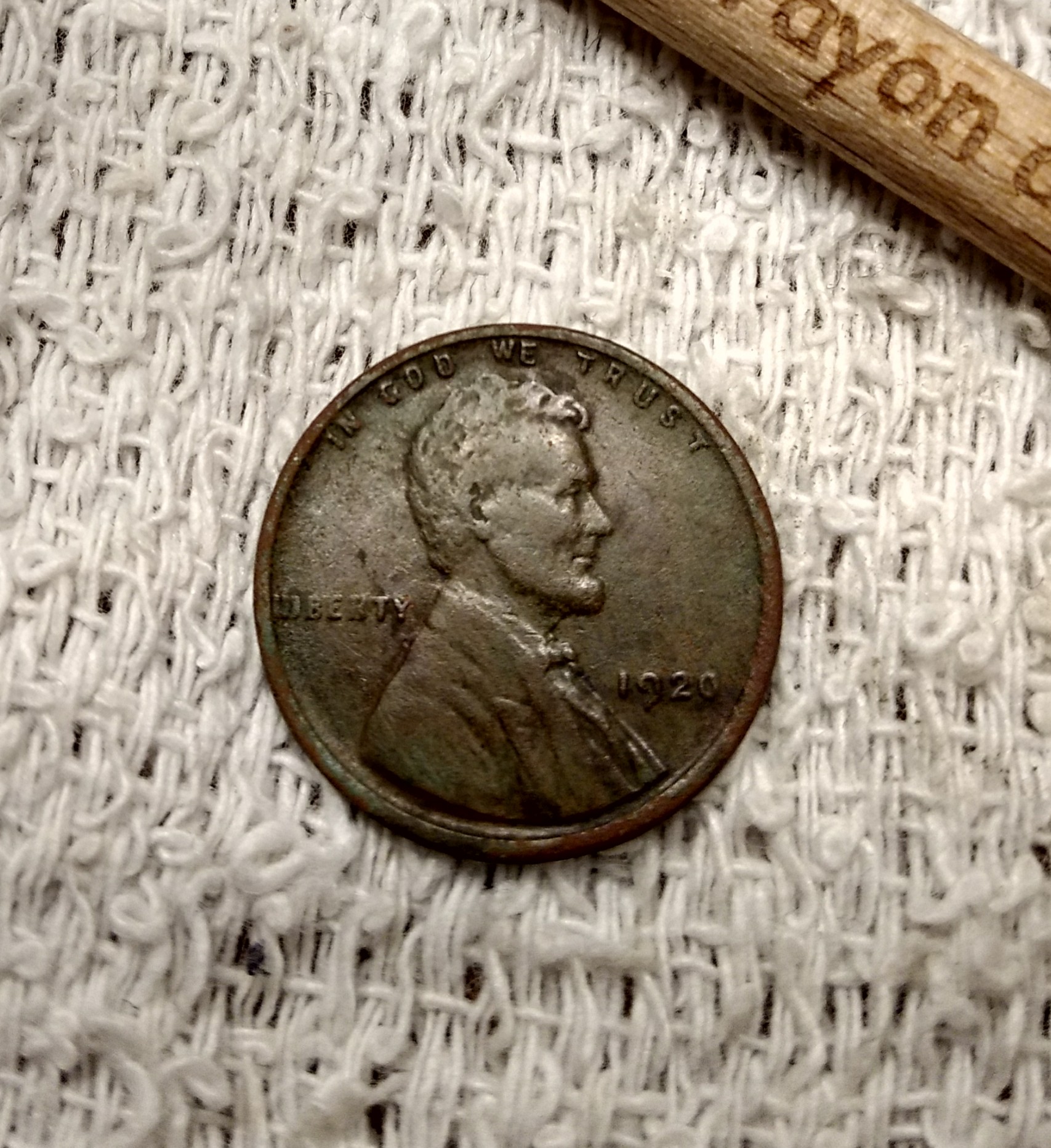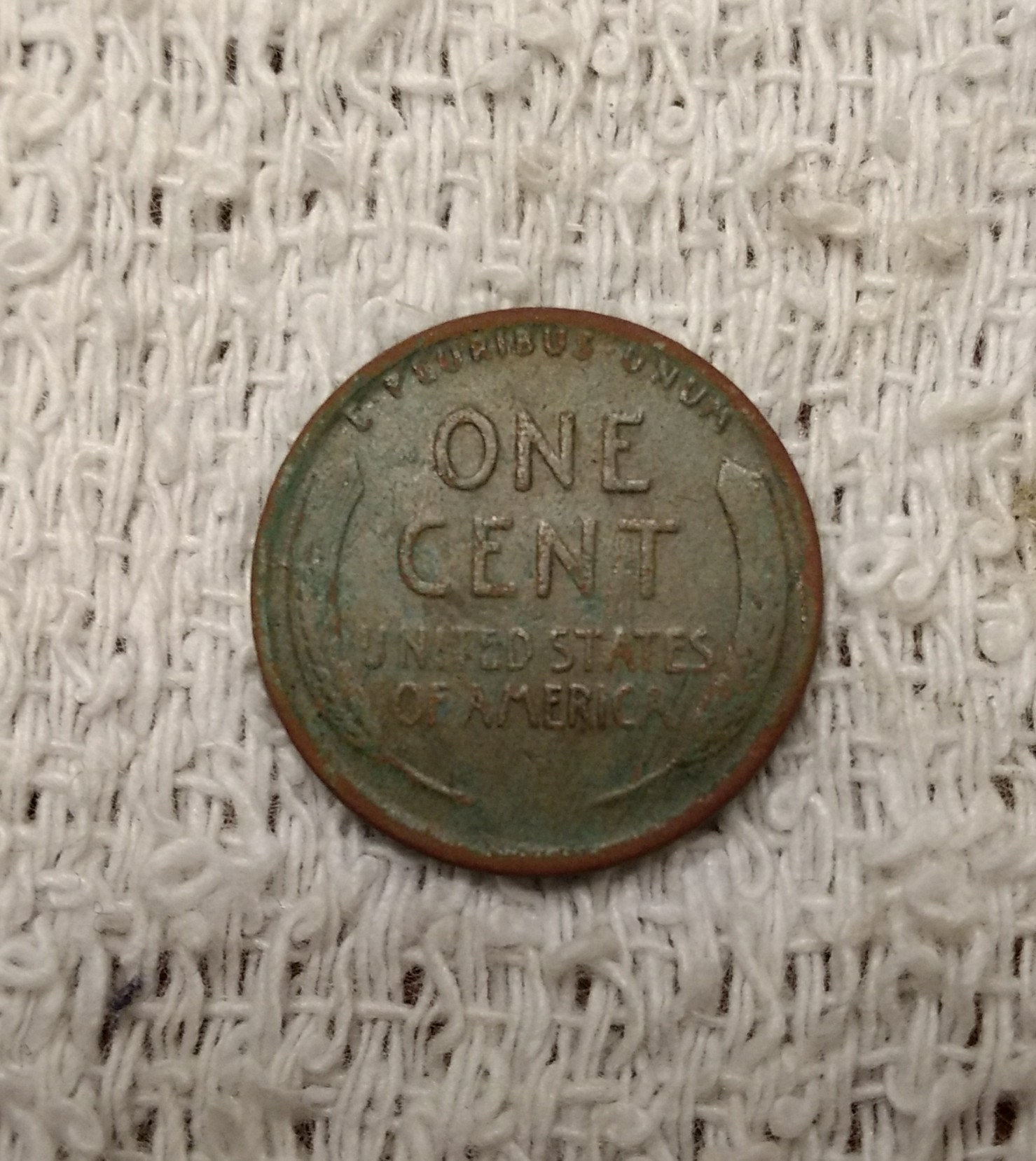 1928 Wheat, Before Pencils: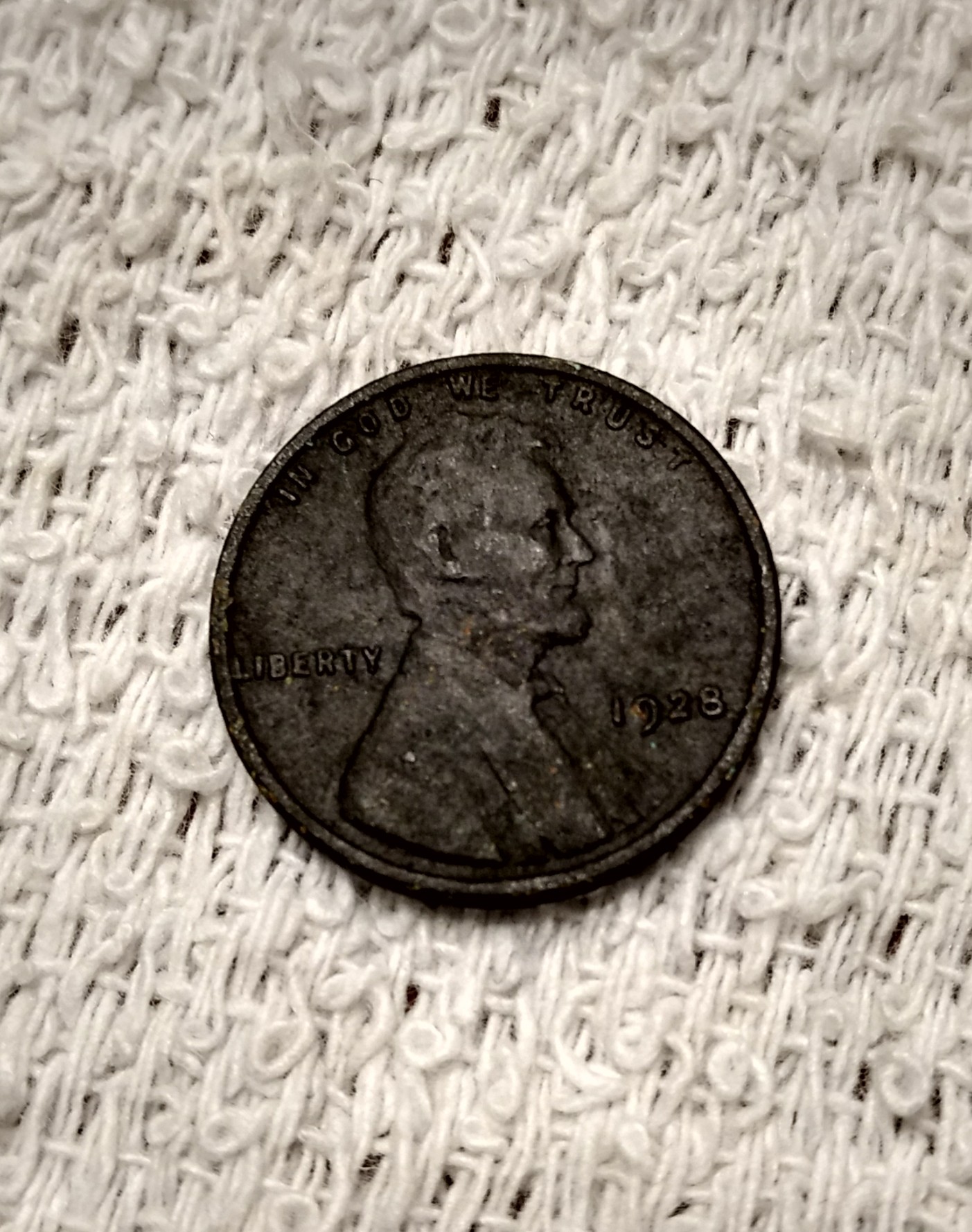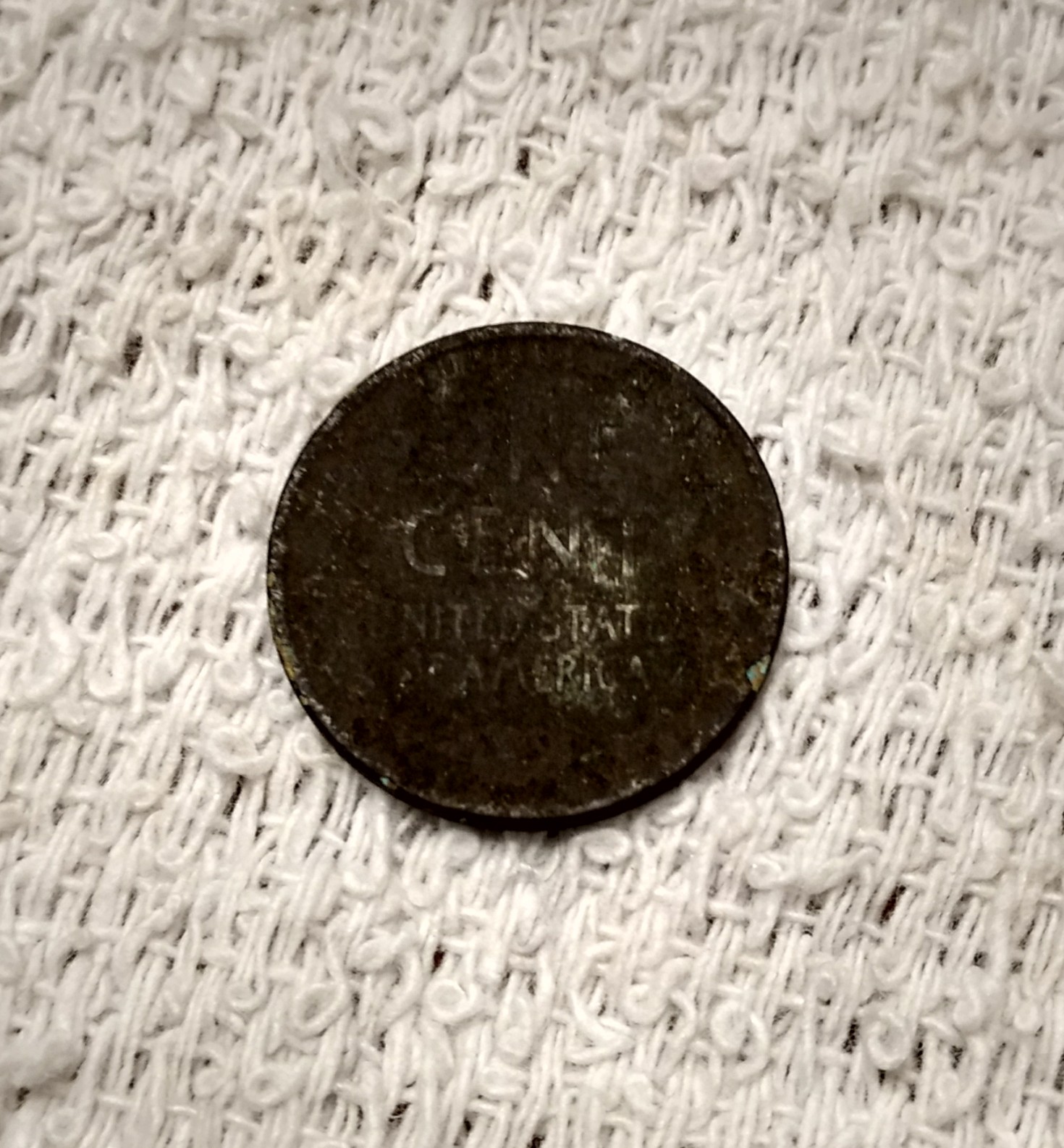 1928 Wheat, After Pencils: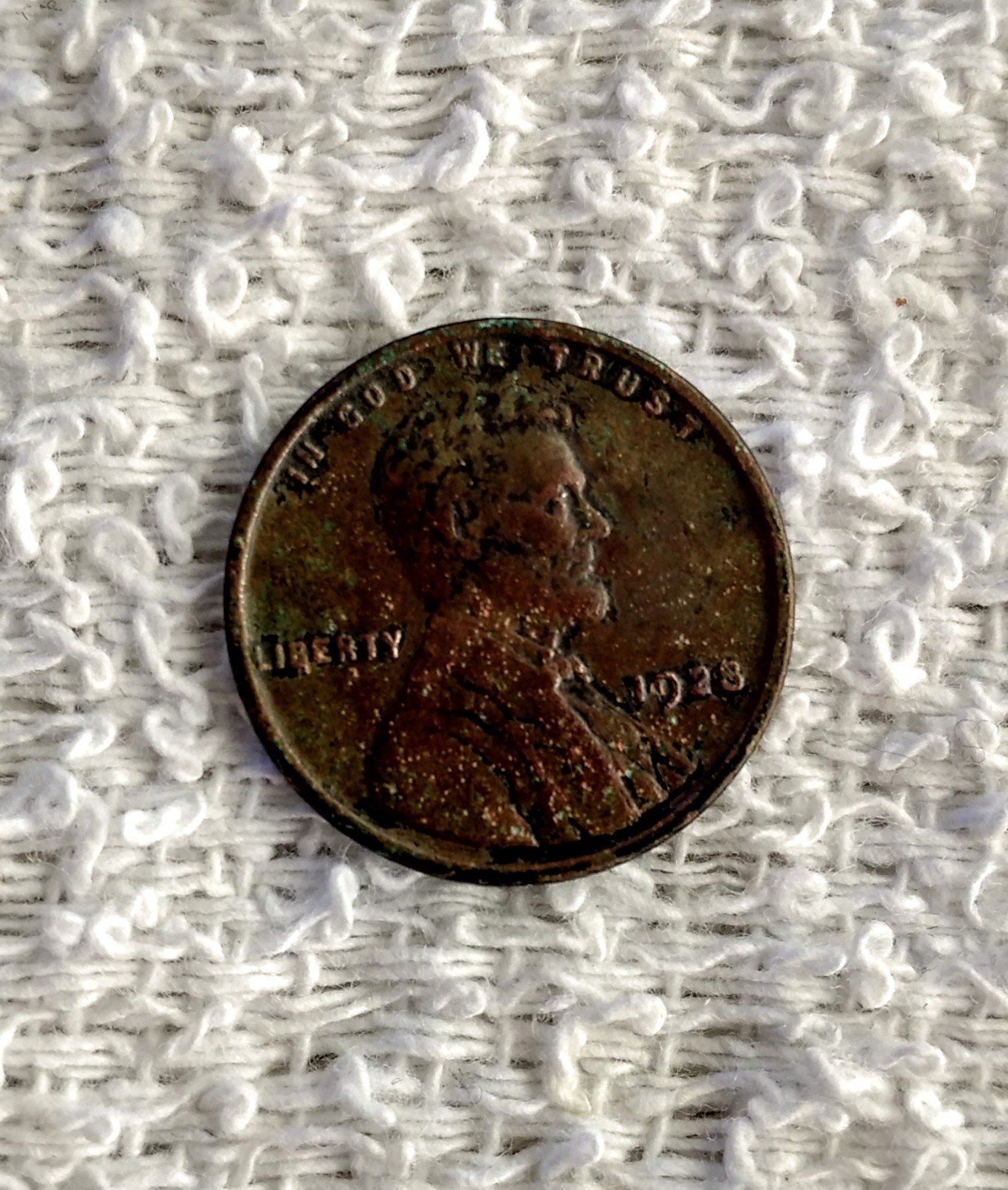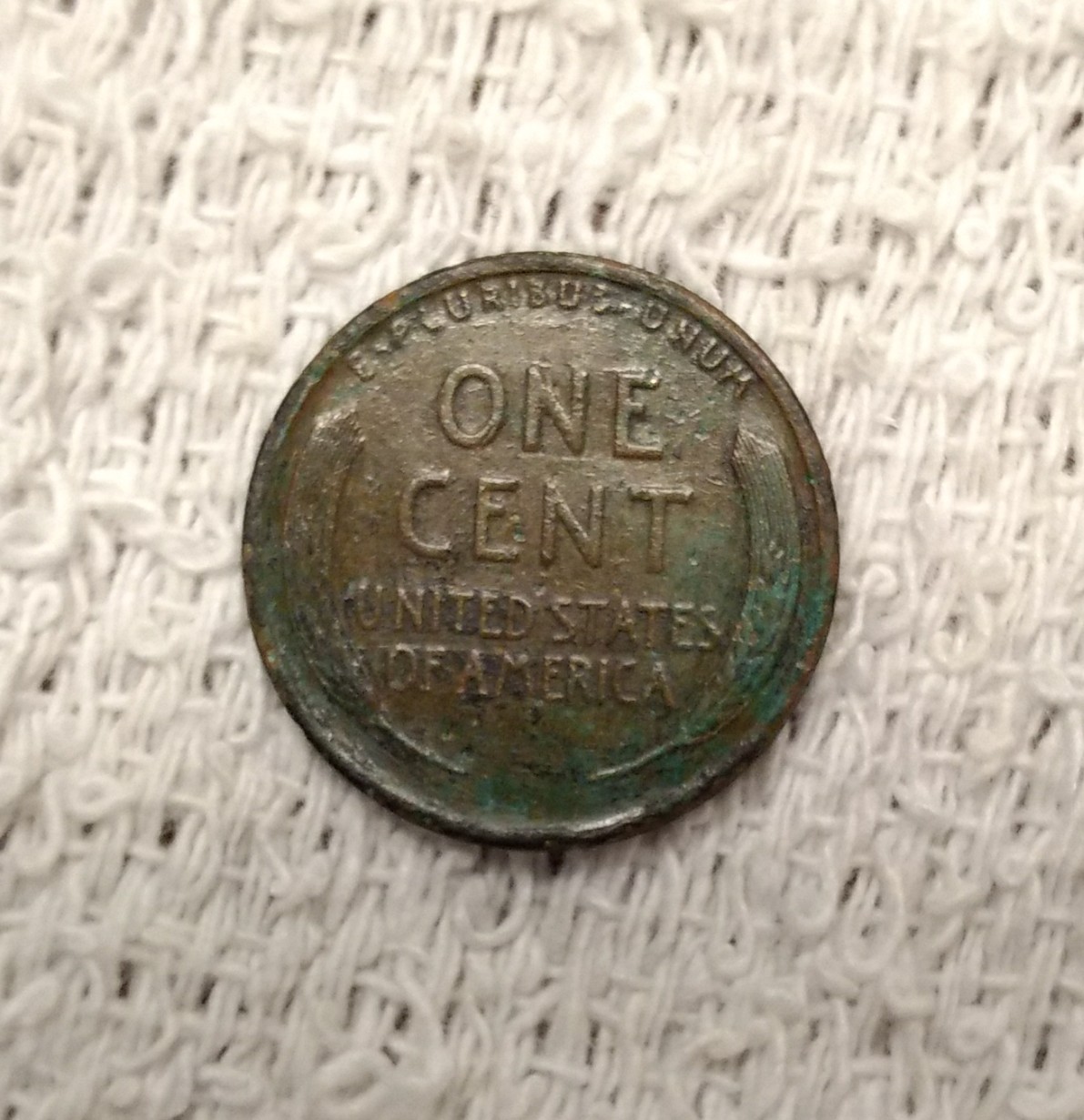 The pencils work fairly quickly - I spent about an hour total on the 3 coins. I'm happy enough with the results on the Wheats that I may try the pencils on an Indian Head eventually. My intial interest was to try them on the Shield and V nickels that I dug recently, but I think I'll continue to leave them alone. I was hoping to be able to bring out a date on the Shield nickel, but after seeing the results on the Buff, I think I'd prefer the coin to go dateless than risk highlighting a ton of pitting.