On Friday afternoon I finally got fed up with waiting for Spring - the weather was relatively warm and I had about 20 minutes to spare, so I decided to de-winterize the detecting gear and head out for a quick curb strip expedition. I didn't get far with so little time and I found next to nothing to put in the pouch (4 cents total - 3 zincolns and a copper memorial!), but the really important find was that the ground was definitely diggable!!
Today (Sunday) I had some more time available, and although we got about 3/4" of snow overnight, temps climbed rapidly to over 40F by the afternoon. So I went back to the same curb strip to finish it off and within 20 mins I had a Merc dime! And a little later in the hunt, out came a nice silver ring - my heart just about stopped when I saw the clear stone still in it! I seriously doubt it's a real diamond though, but still a super fun find - and I'm ecstatic to notch my first silvers of the year on essentially my first real hunt of 2018

I also got a surprise Wheatie (thought it was a copper memorial until I got it home), some clad, a mangled piece of older costume jewelry, and a big brass ring - maybe horse tack?
Merc out of the hole: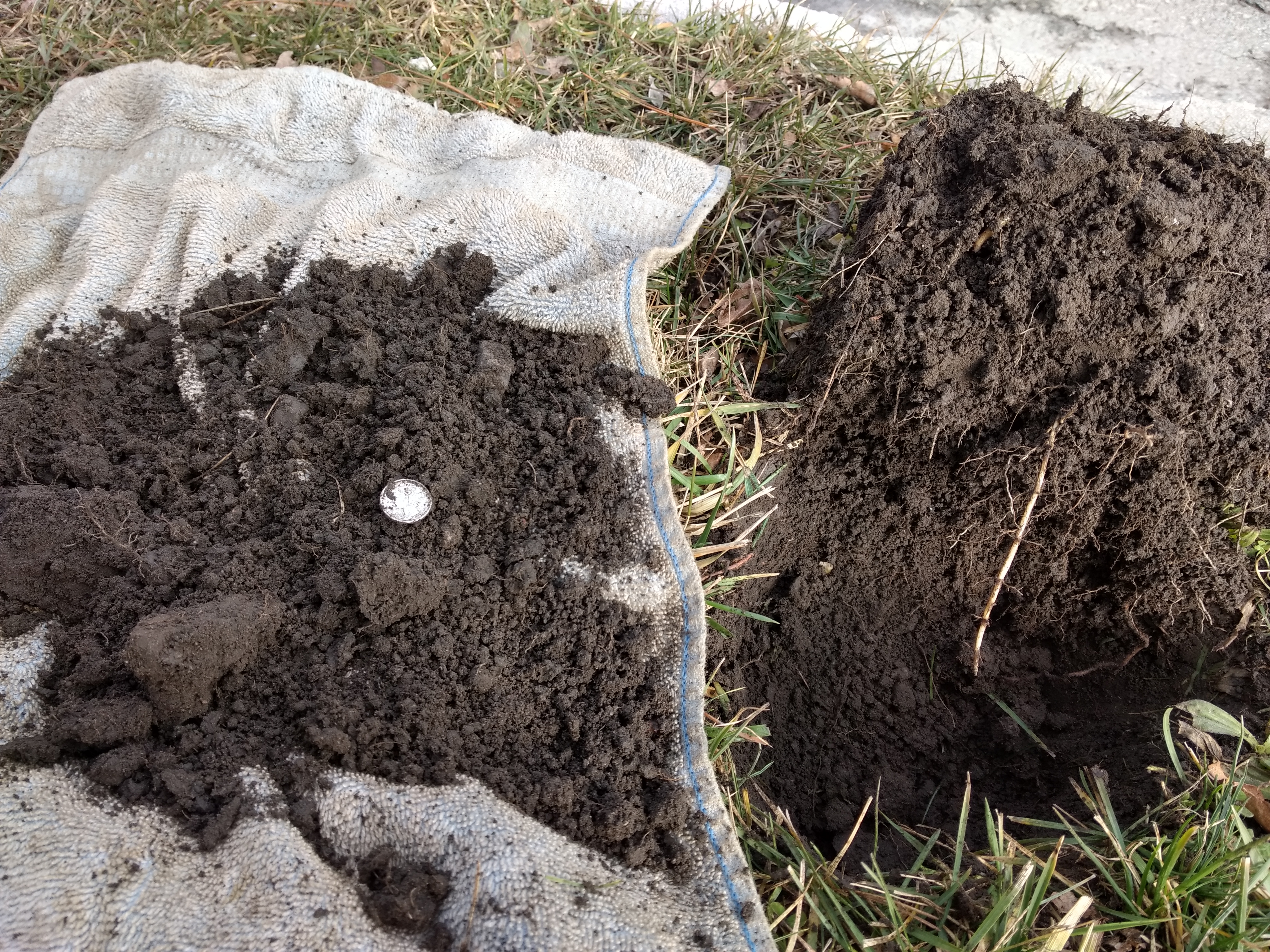 Heart stopped for a moment with this heart shaped ring - the glint from the stone was more prominent in person!!: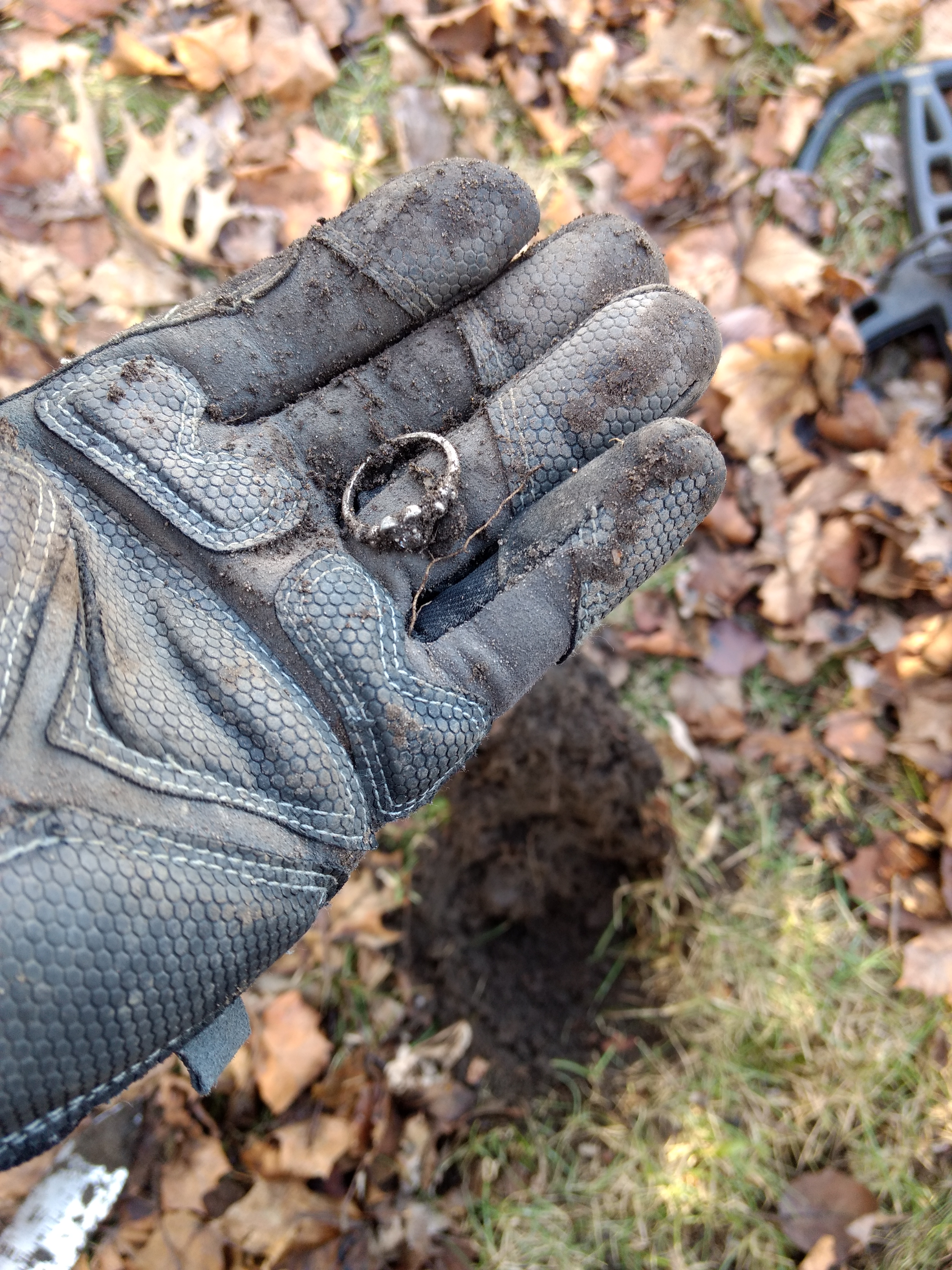 Here they are cleaned up: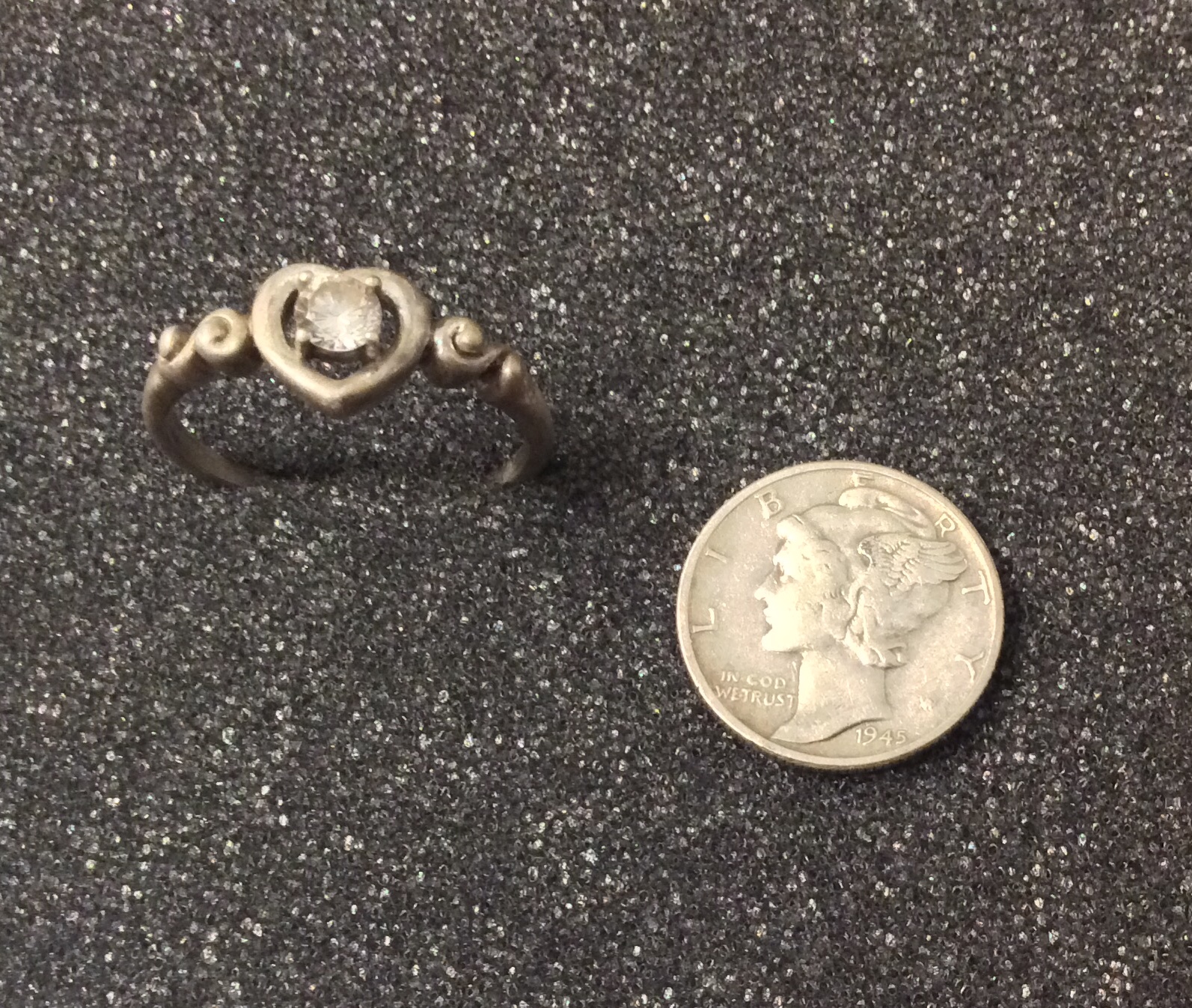 And the .925 mark: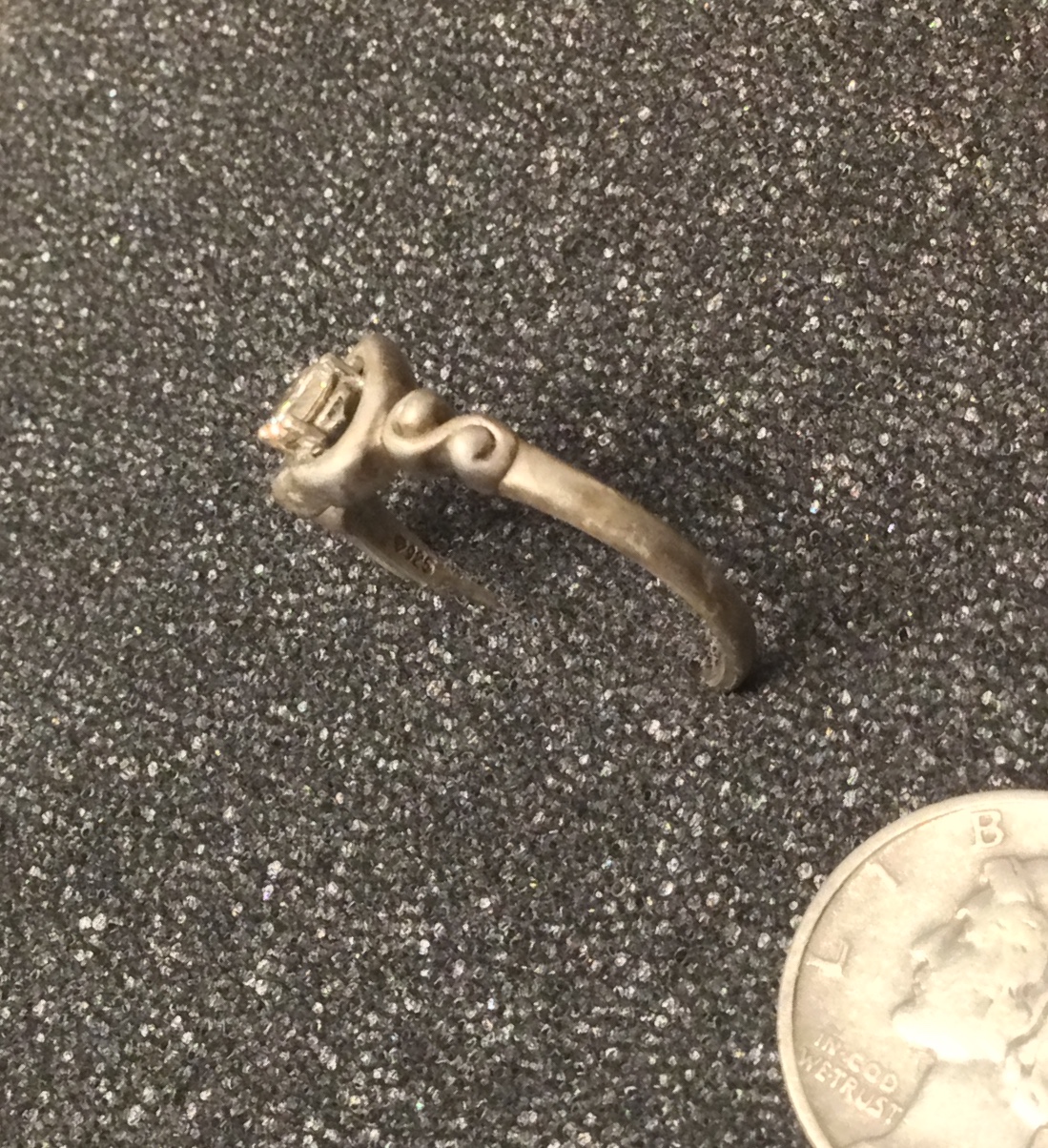 Destroyed costume ring - the two pieces clearly were tacked together originally, and some sort of outrageously large decorative stone went in the center which I couldn't find in the hole: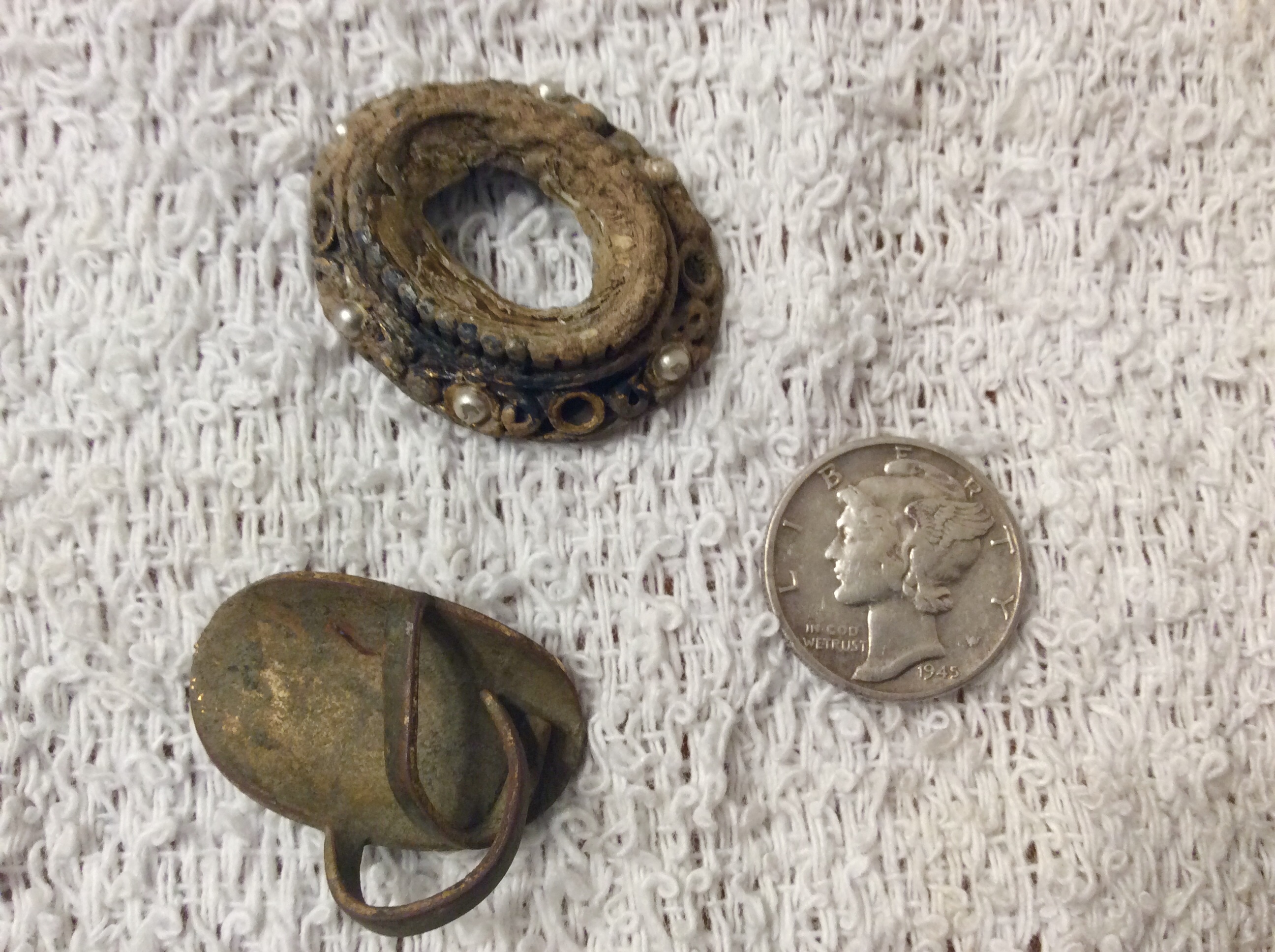 Full hunt: