I tried some cold-call style door knocking earlier this week (Monday) on a street in town with older, "turn of the century" homes. I've been reluctant to door knock during the week on the assumption that I was better off waiting until I have a free weekend day and have better odds of actually finding people at home. I might be right on that assumption - I knocked on 5 doors, and only found 1 at home. Anyway, the home's yard was somewhat small, but still large enough to keep me busy for an hour and half or so. The homeowner was very nice – she even came out a little while after giving me the "go-ahead" to tell me that she was planning to have her driveway torn out and redone in the Spring, and she'd give me a call to detect the driveway once it was removed! Bonus!
Unfortunately, I didn't find anything exciting in her yard – just 85 cents in clad. Close but no cigar for even a wheat – a 1960 Memorial came up close to the driveway. But in the curb strip in front of the house, what I thought was going to be another copper Memorial turned out to be a birthstone ring for a baby, I think. The signal was around an 84 on the Ace, but a little jumpy, so I thought maybe some masking was going on or something. I was thrilled to see a ring come out of the plug (only my third ring so far), but since it was so tiny, I figured it was just kid's costume stuff until I got it home and saw the "sterling" stamp on the inside of the band! That make this my first "real" ring – the other two were just costume junkers. And it fits right on the ring finger of my 3 year old daughter – she was ecstatic

: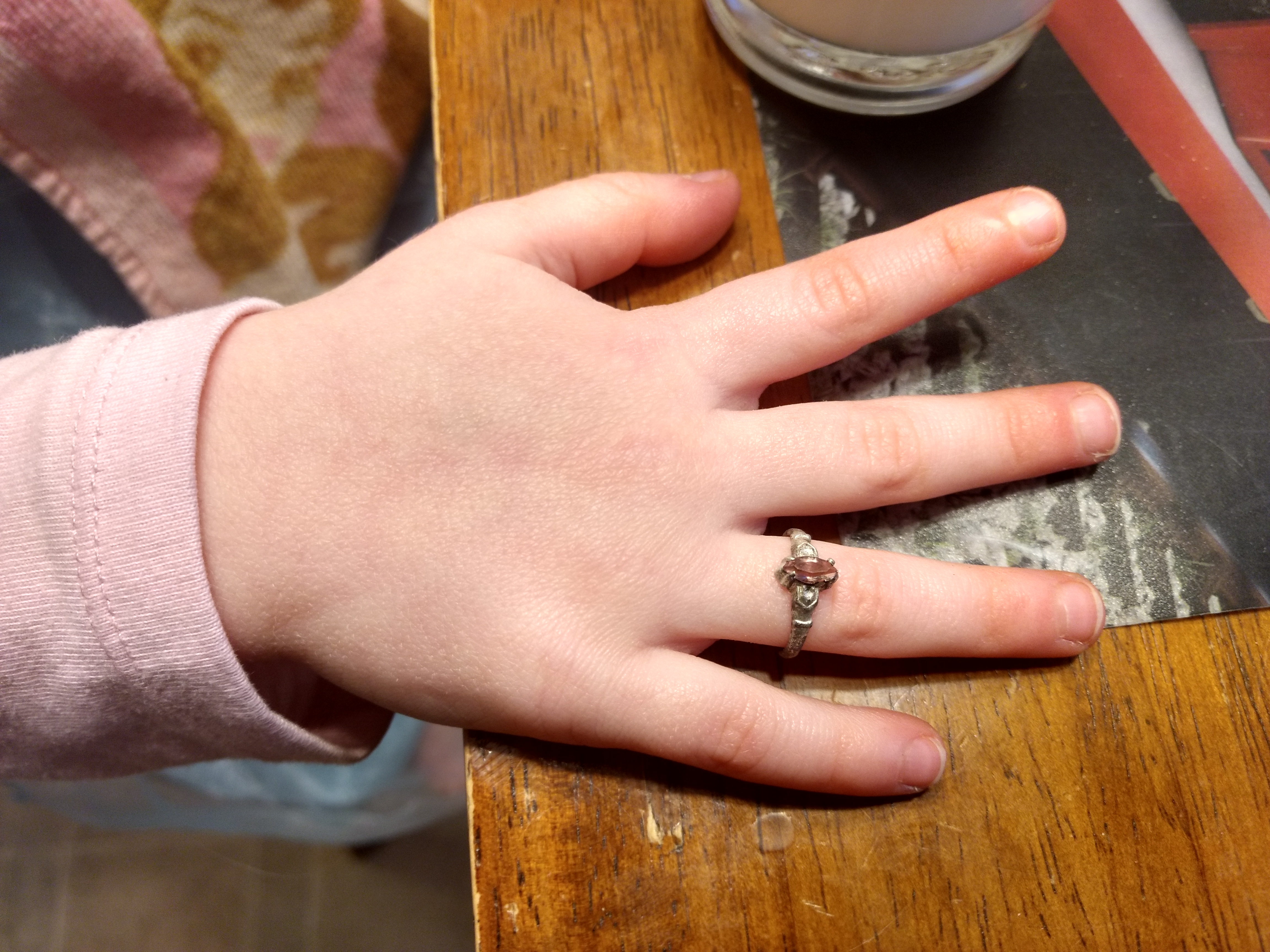 Unfortunately, moments after I took that picture, I picked the ring up to take a closer look under the kitchen table light, and butterfingers that I am, I dropped it. The ring fell a foot and half to impact on the table with a surprisingly loud "crack", and when I picked it back up, I saw that the band had broken…probably right at the original seam. I imagine it had gotten somewhat brittle from being in the ground for who knows how long. You can see the break in this pic that shows the "sterling" stamp: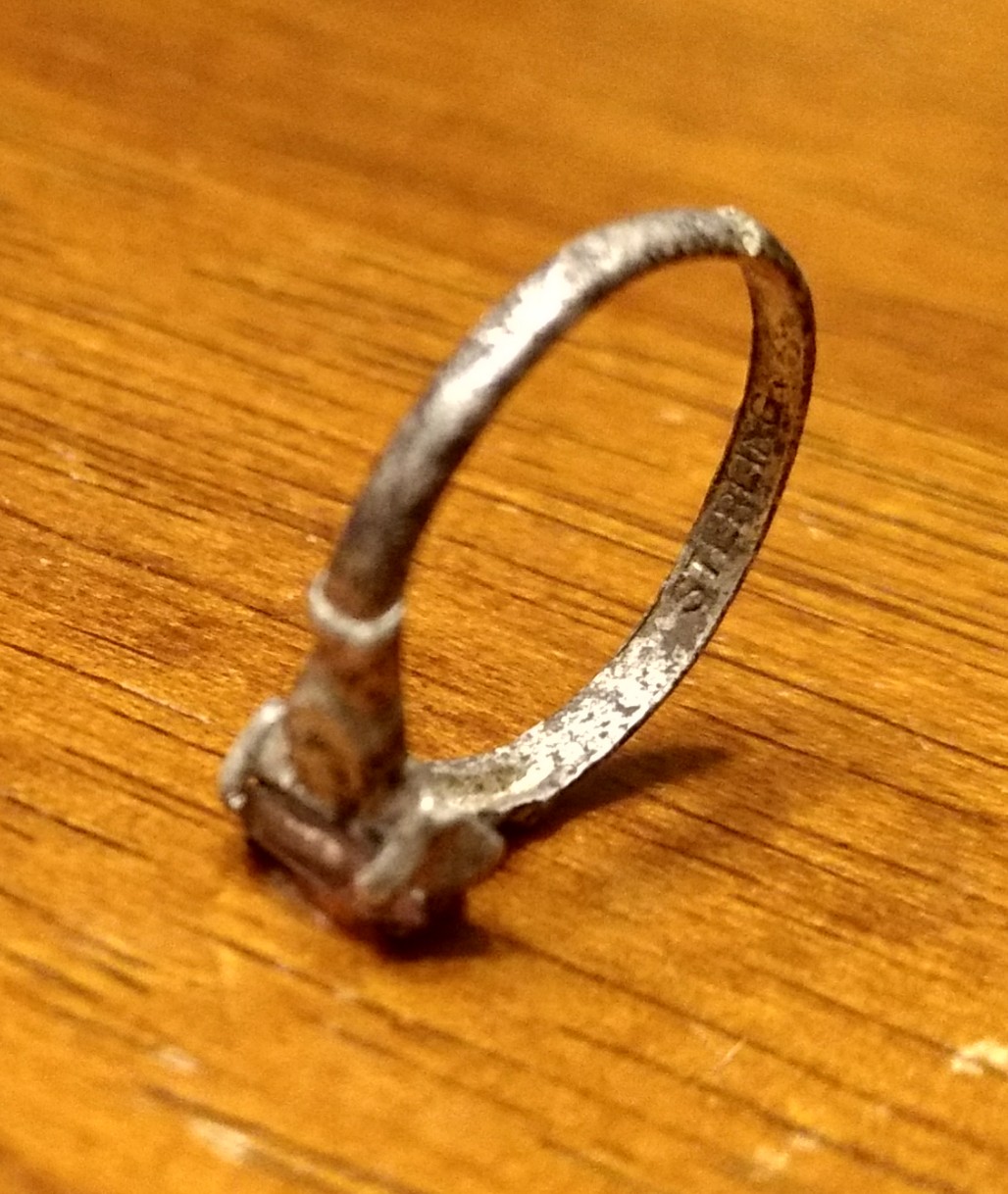 I was able to do a reasonable repair with a little J B Weld, so all is good. I doubt it would have been worth it to take to a jeweler to do a real repair – it would have cost well more than the ring was worth. There's no way to know for sure how old the ring is, but it's fascinating to wonder how old the baby who lost the ring is now.
After the hunt, I talked to the homeowner again and she confirmed that the yard was probably hunted before, which explains the relatively paltry finds (although previous hunters missed the ring!). She said that when she bought the house, the realtor had mentioned that some folks had asked the previous owner about metal detecting the property. Hopefully the homeowner will remember to call me out for the driveway tear out – I'm sure there'll be good stuff to find under there. I'm pretty sure the driveway pre-dates metal detecting, so it'll certainly be worth a shot!