Hay BG,
Maybe this will help.
Here is a Civil War mini ball and two old musket balls
on the left side. Notice the white patina on them.
These are all three from the 1800's.
On the right are lead balls from World War I artillary
shells. I dug them out of the ground also. They are just
like musket balls. But notice the lack of white patina
and how it wore off.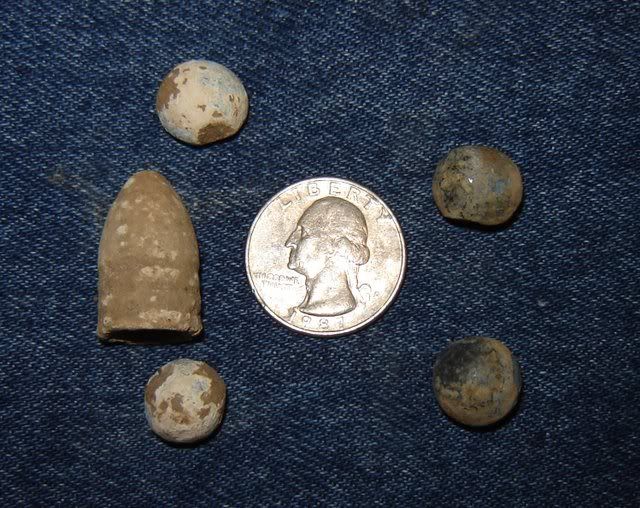 Your musket ball looks like it is from the mid 1800's,
or earlier, to me. Almost for sure.
Happy Hunting,