Ok, so i was intrigued by the mods done on other peoples Cen Tek Pinpointers so when I got mine from harbor frieght, I though id do mine a little different but the same technically. First I found an old On/Off button that I had take from something else, didnt work so i reassembled it, tested to make sure it worked and it did. carefully snipped apart the original crappy switch while still attached to the pointer that was I could salvage the connector that remained soldered to the wires, unfortunately the right wire was weak so I re-soldered just to make sure it held.
After the old button was in pieces I saved the original button collar. I soldered the new button to the existing connctors and host glued the collar to the button. This left me with the button level with the collar so i needed a rubber topper so I used a hollowed out rubber Laptop pad, you know the little footie thing under to give traction.
Well I glue it to the button and it worked perfectly. Good thing about this button, its easily repairable.
Second was to limit the squeelers volume which I glued a foam pad, take muted to much. The last was the vibratory motor I salvages from an old but new phone. I have to solder my own connections but it works perfectly, Soldered it into the "BZ" copacitor next to a spot labeled MOTOR for which the motor holes didnt work, but BZ did.
I do plan to get a less finicky buzzer control knob, something with tension so its not so easy to turn it, and also maybe making this probe into a probe style with cord, who knows. Enjoy the pics if they decide to show.
Need to install firmer 9V connector too, the one inside is cheap.
UnModded/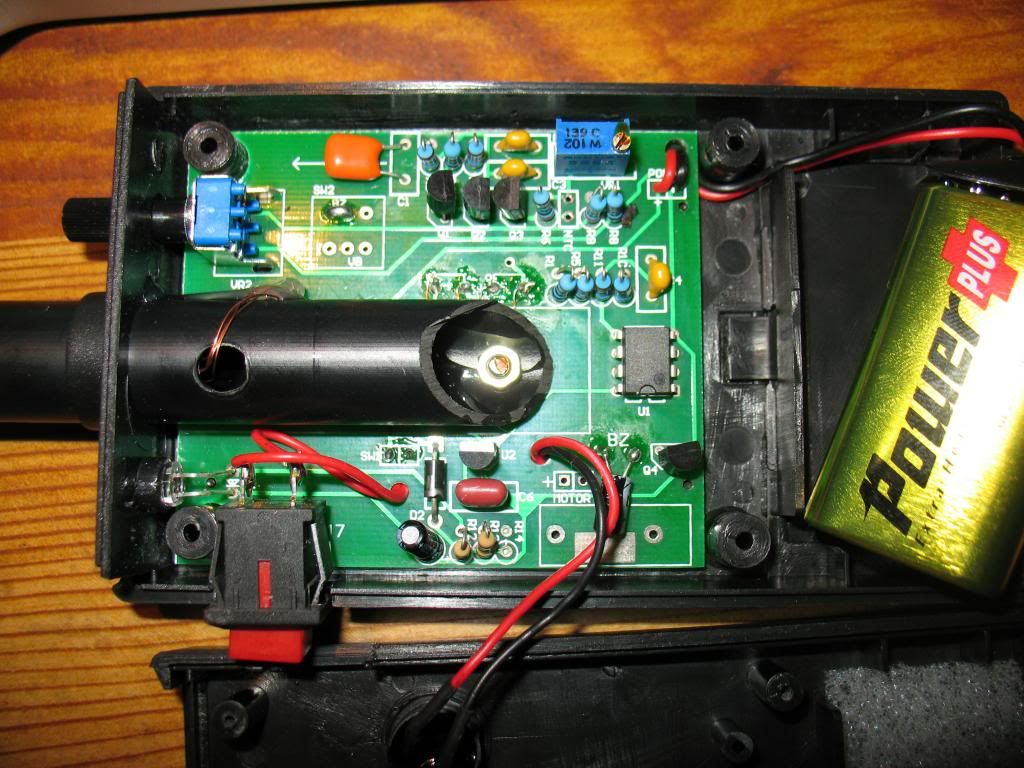 Modded/
On/Off Button with original wires to be snipped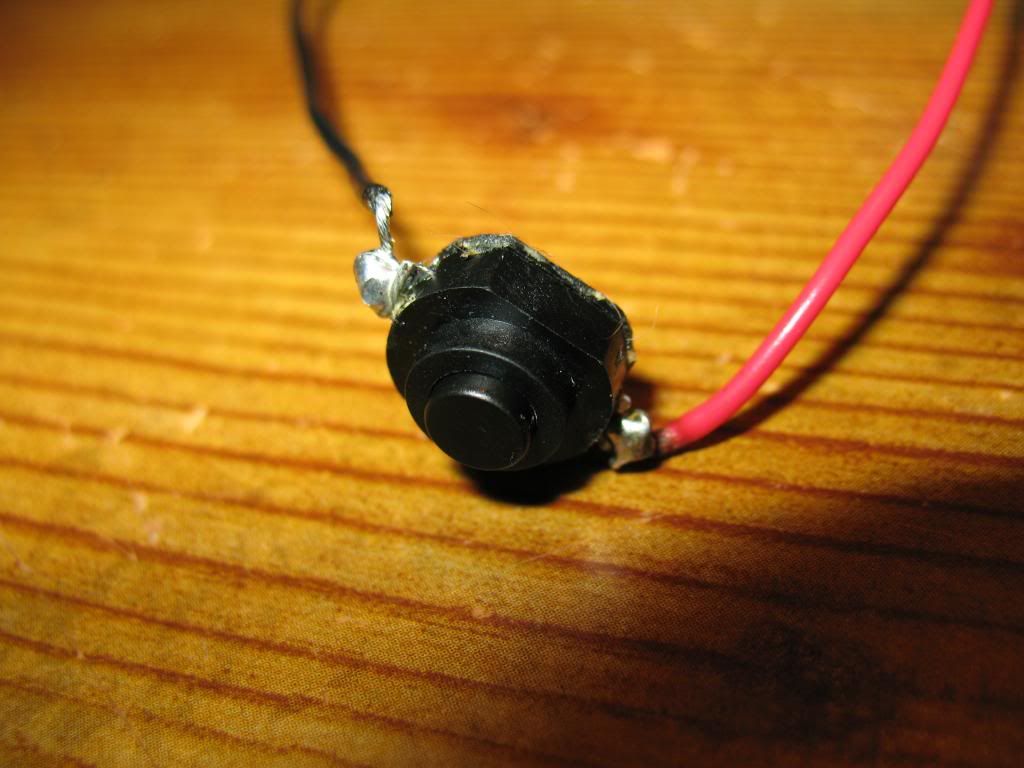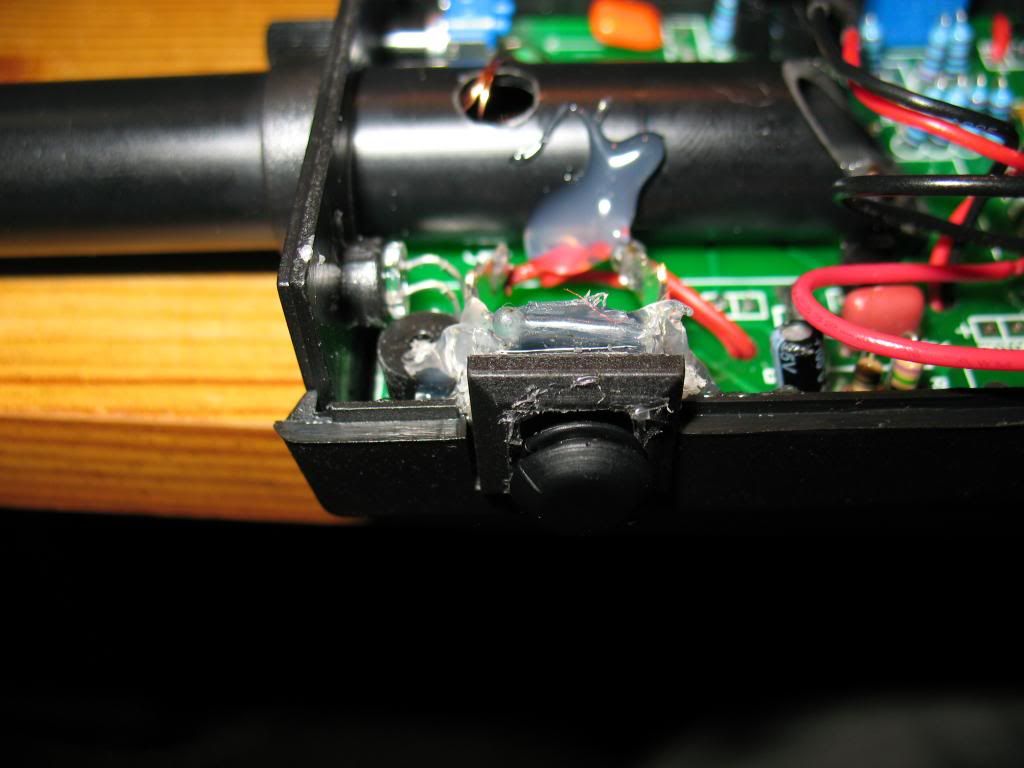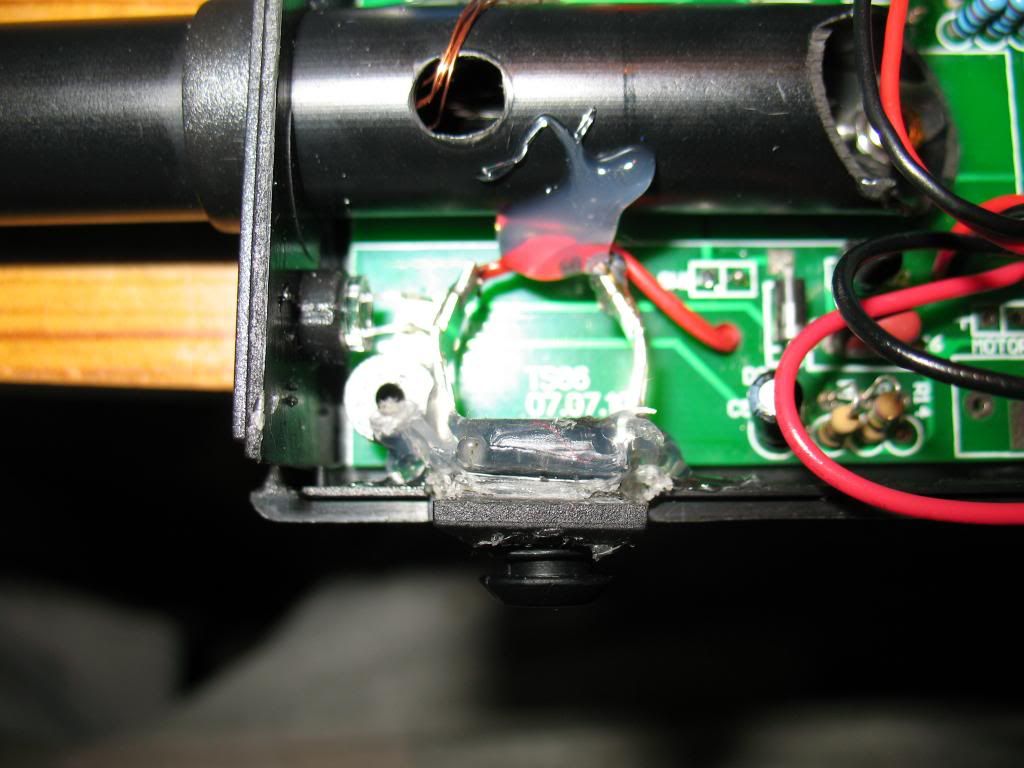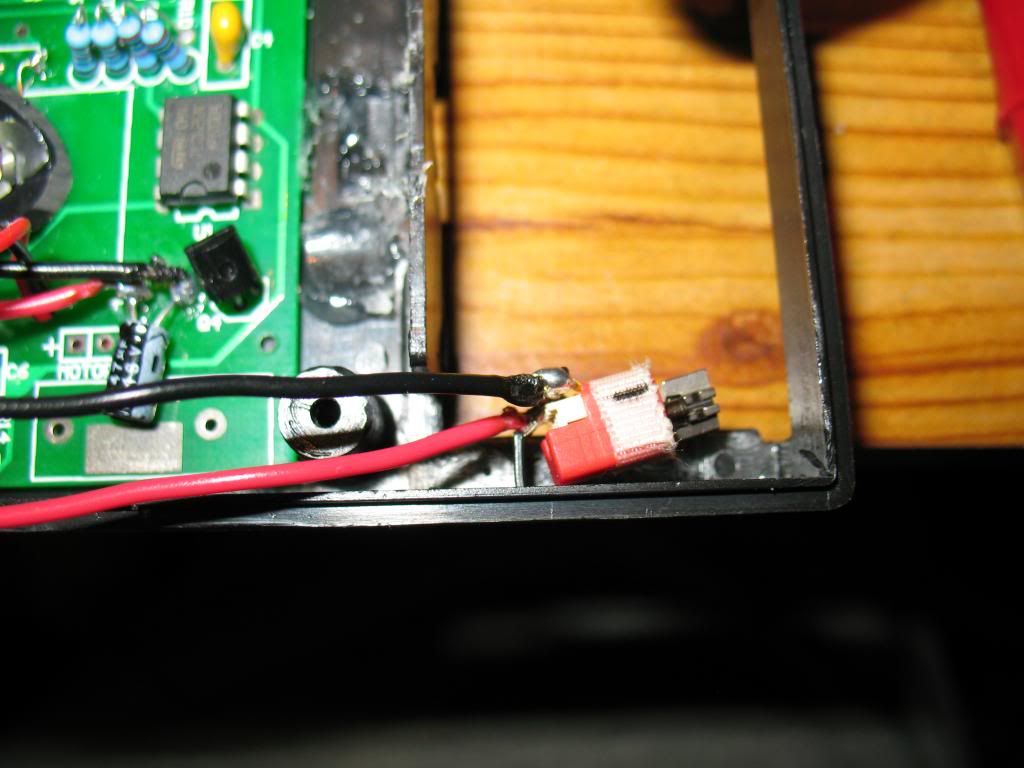 The Finished Mod/