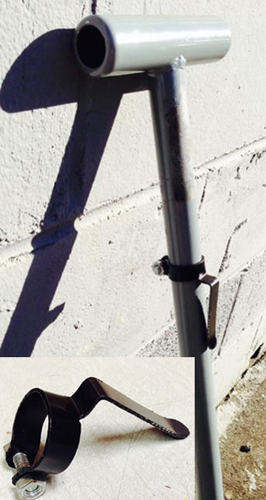 Some of you may remember the original thread I posted here back in 2013 about my idea for belt carrying long handled shovels like the Sampson and those from Predator Tools:
http://metaldetectingforum.com/showthread.php?t=168975
Lots of folks contacted me wanting them, but at the time I was having some trouble finding a way to produce that many of them.
Anyway, for anyone who is interested, I've managed to get about 100 of these made and have them available on my website:
The Hip-Clip! Belt Carry your long handled detecting shovel!
https://www.metaldetectingnwga.com/
Vlad said it was cool if I post this here. Thanks!