First my best coin find: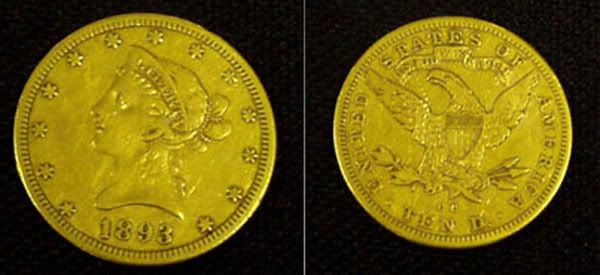 1893CC eagle. Last year from Carson City and only 14 thousand made.
Best Ring find: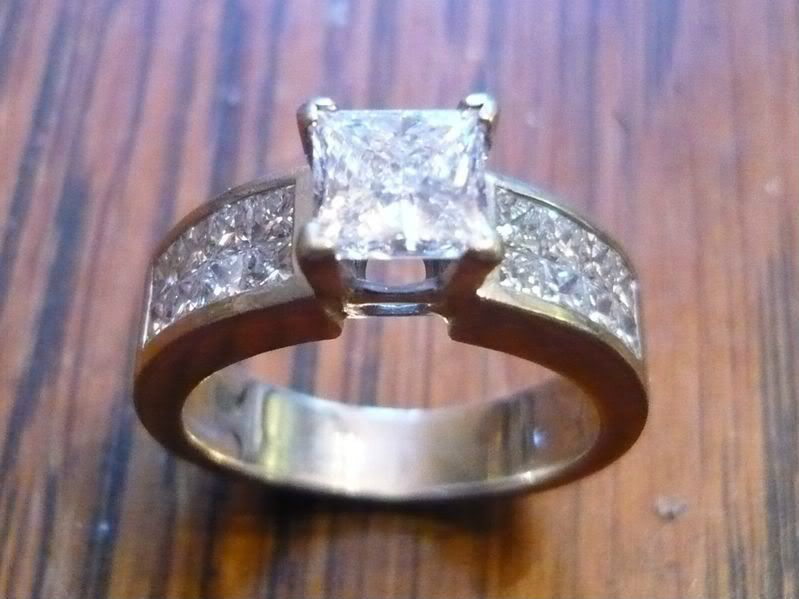 1.1 carat princess cut with 16 smaller princess cut in 18K white gold.
Best token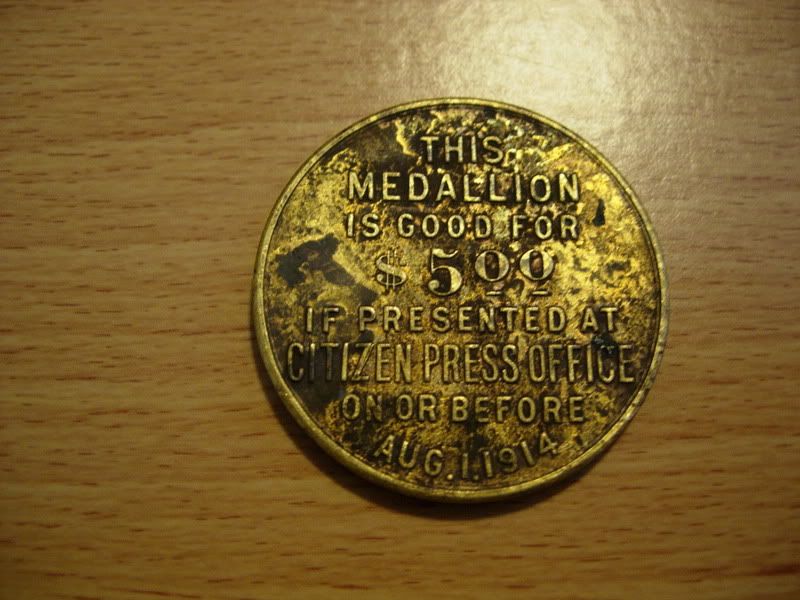 Good for 5.00 in gold if turned into the Citizen Press in Jackson MI before Aug 1, 1914
Favorite relic: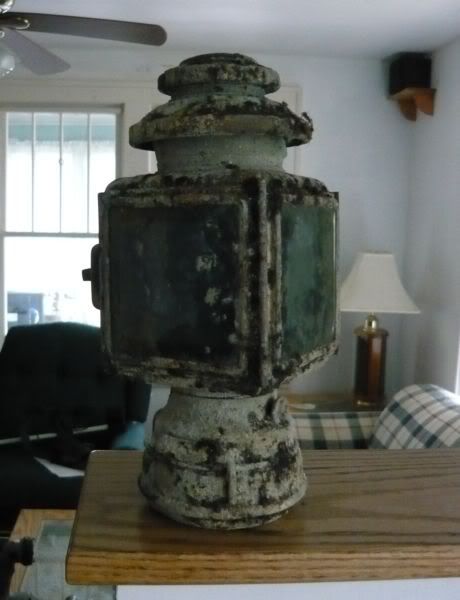 Oil headlight from car before electric ones. Company went out of business in 1915.
Favorite bottle: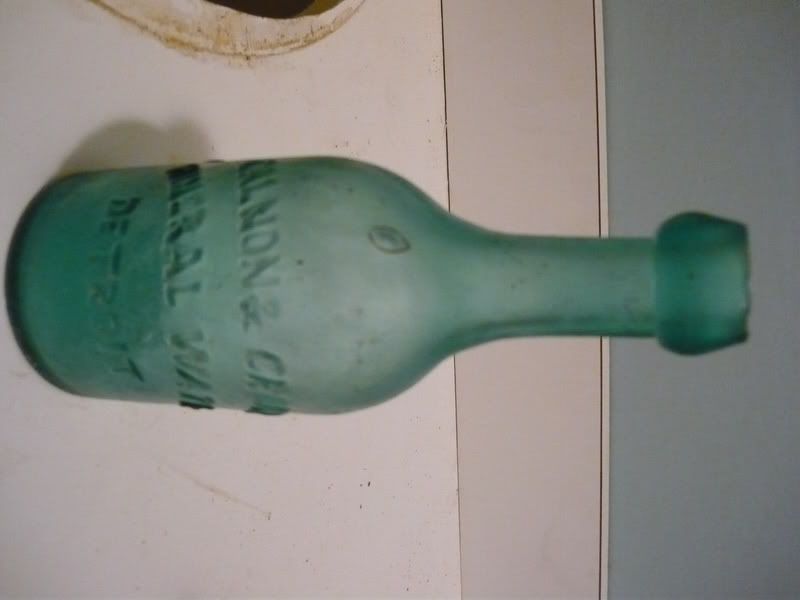 Calnon and Cronk Mineral water. 1852. This is the 4th known in existance.