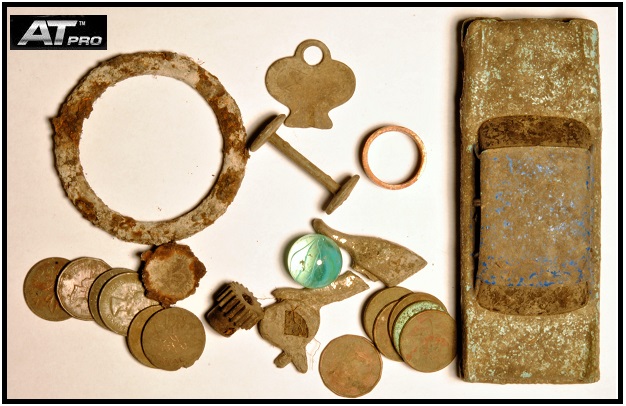 My buddy and I did a hunt this past Friday, using our AT Pros. We got a nice assortment of finds.

How's this for a cool car! The bottom was so rusted that I couldn't ID the car. Tires still good though! Any guesses as to what model/year?

Here's the oldest coins dug up...............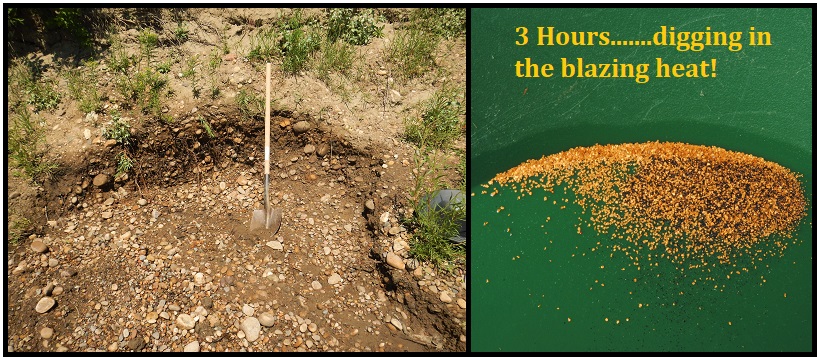 Back to the river this morning at 06:00 to beat the heat. I got exhausted from shoveling gravel after about 3 hours.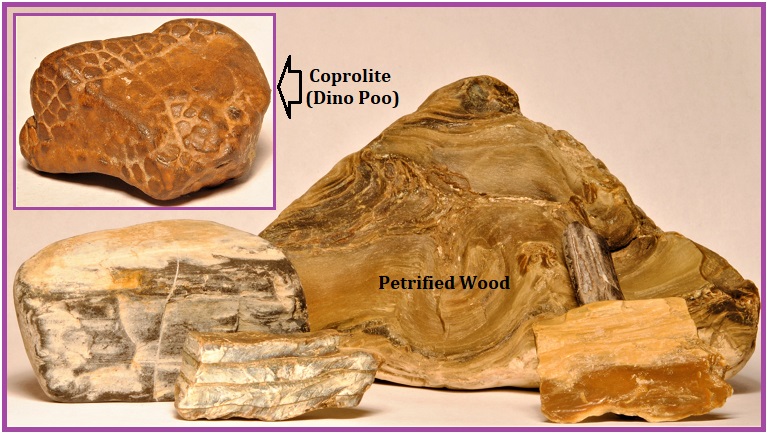 Here are some of the other gifts from digging gravel.