You know the Johnny Cash song. One Piece at a Time. Well he is building a Cadillac. I happen to be building a 1950 Plymouth. Got the hood ornament, Mirror, one bumper gravel guard and a few other pieces that might not go to it as they have no numbers but still different finds. Also found a Plymouth key.
The freshwater shark weighs about 10lbs. Looks like a black tipped.
I was excited about the gold. FIRST blue star sapphire ring I have found. 14K, 6.56 grams.
I also found a 1935 Merc and a 1950 wheat. This was my third dive. Yesterday I found a few odds and ends but had to quit early as I was being run over by boats.
I thought of an idea with that one also. Cops can shoot folks trying to run over them with automobiles. I don't want to put holes in their boats or ruin their weekend. I was thinking an automatic paint ball gun. Black, blue and red splotches would look good on a million dollar white boat don't you think?
I could then prove they were closer than 200' to me and color their world! Hear an engine pop up and have the paintball air tank in my float with the gun on top and just pull the trigger. I think that would get their attention for sure.
While we were leaving I got a call about an I-pad and an I-phone in a marina less than 5 miles away. Went there and got both in about two minutes. That added to my daily total. No idea if either can be saved but they wanted them.
A lot of bullets including two 50 cal heads. A rare find for me is a live BB cap round. My father had a BB cap rifle and the I think the bullets are hard to find. A nice Fire King white bowl, made in USA and a few other odds and ends.
Made for a great weekend.
Saturday: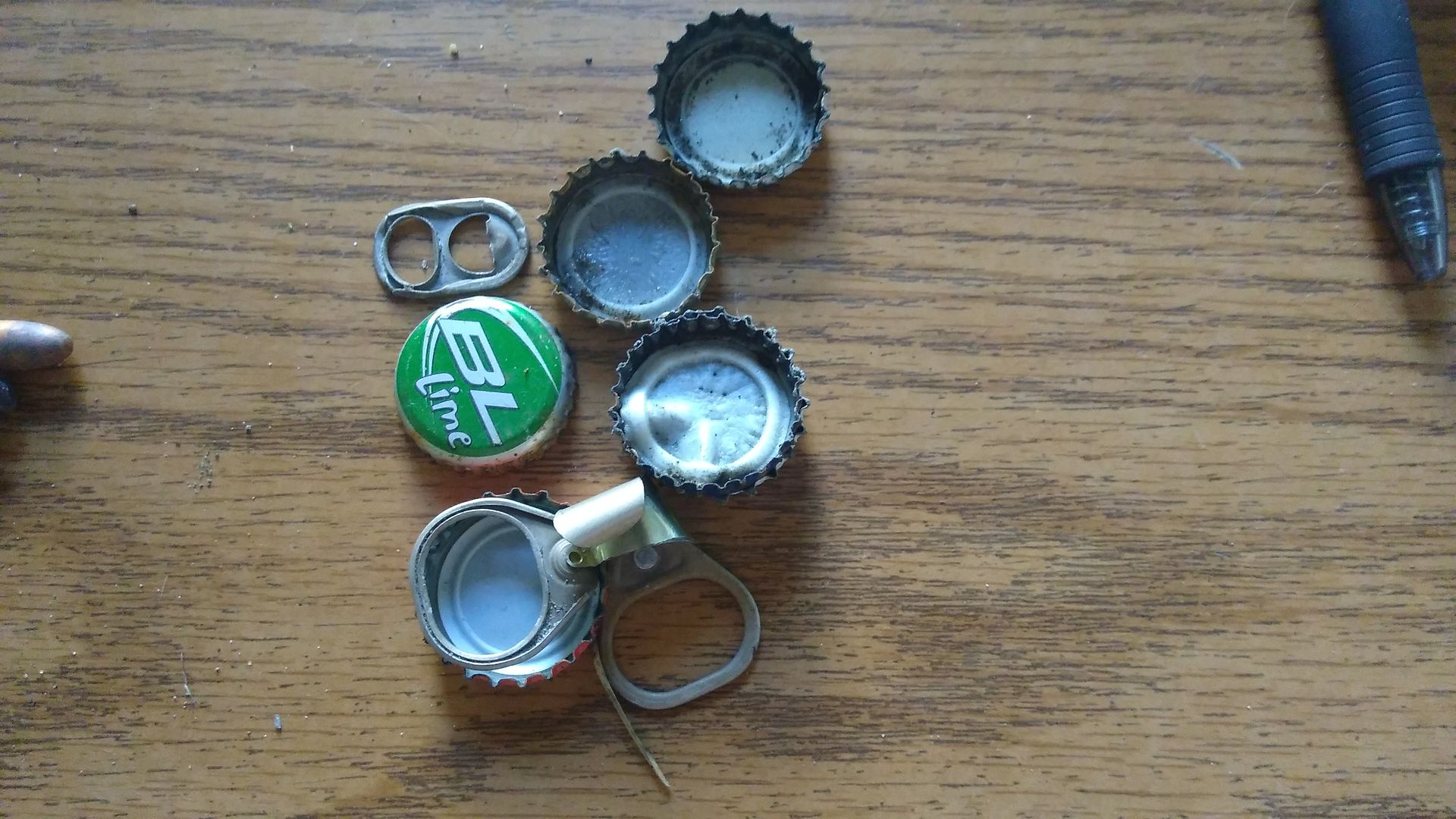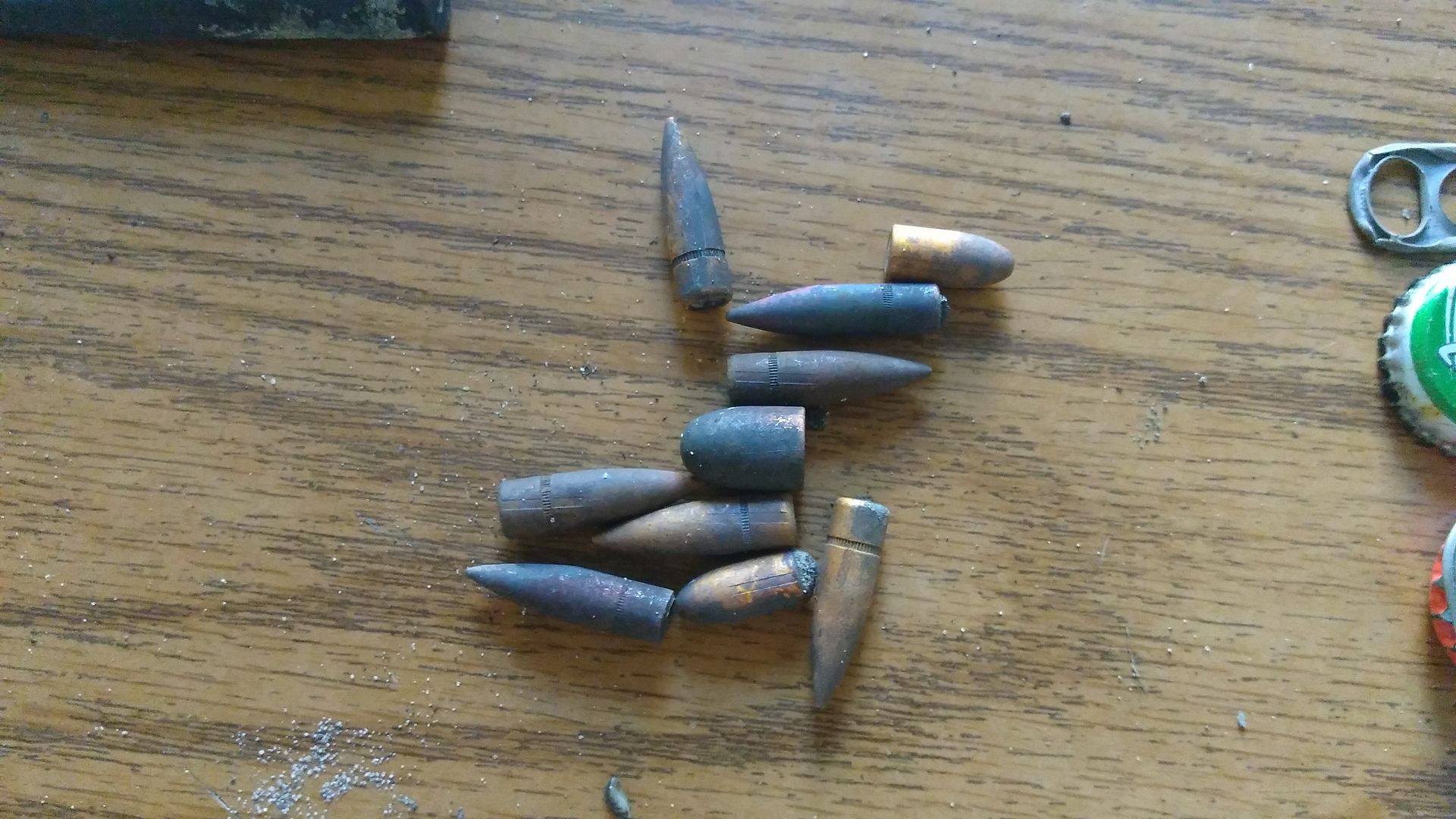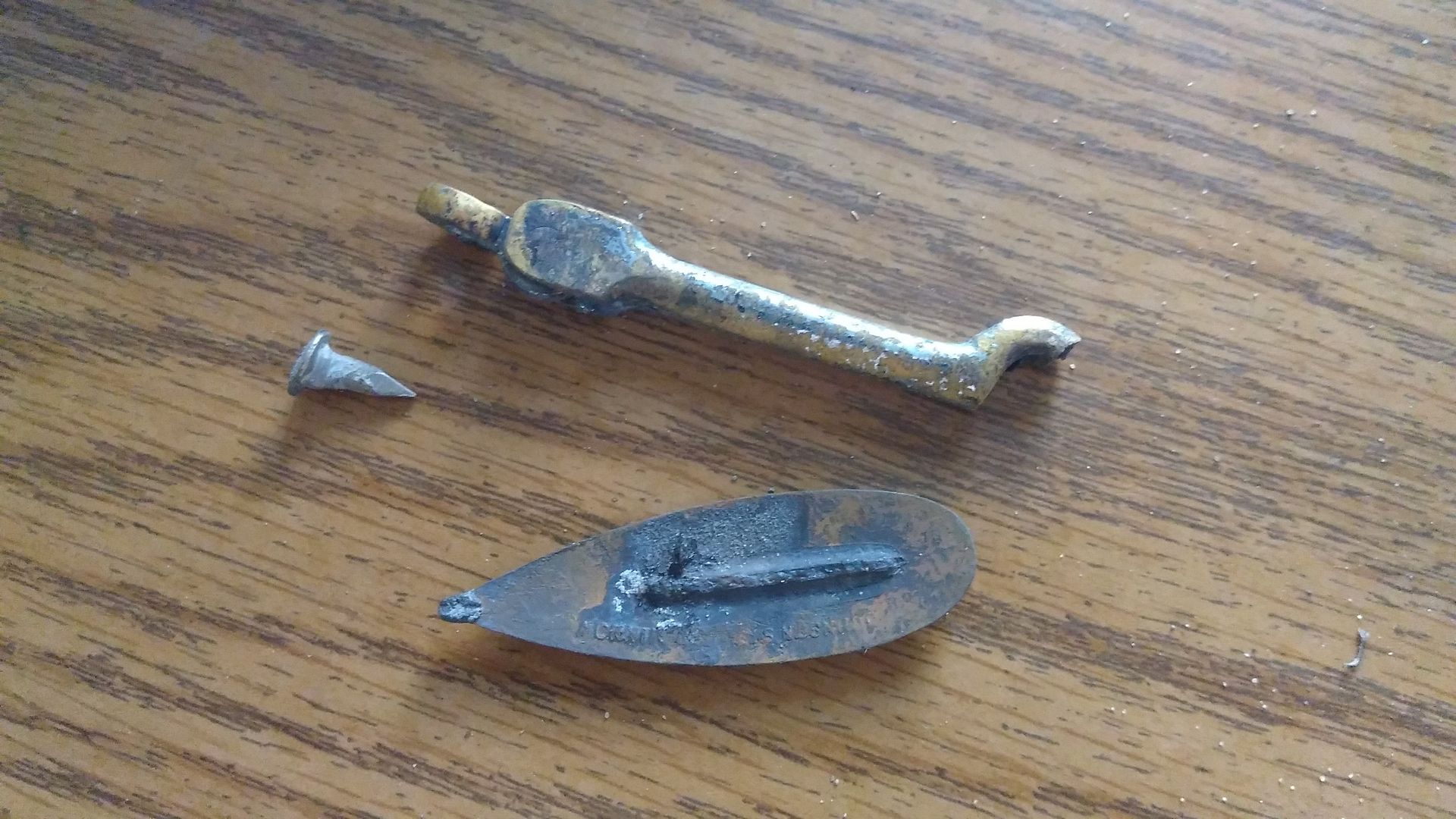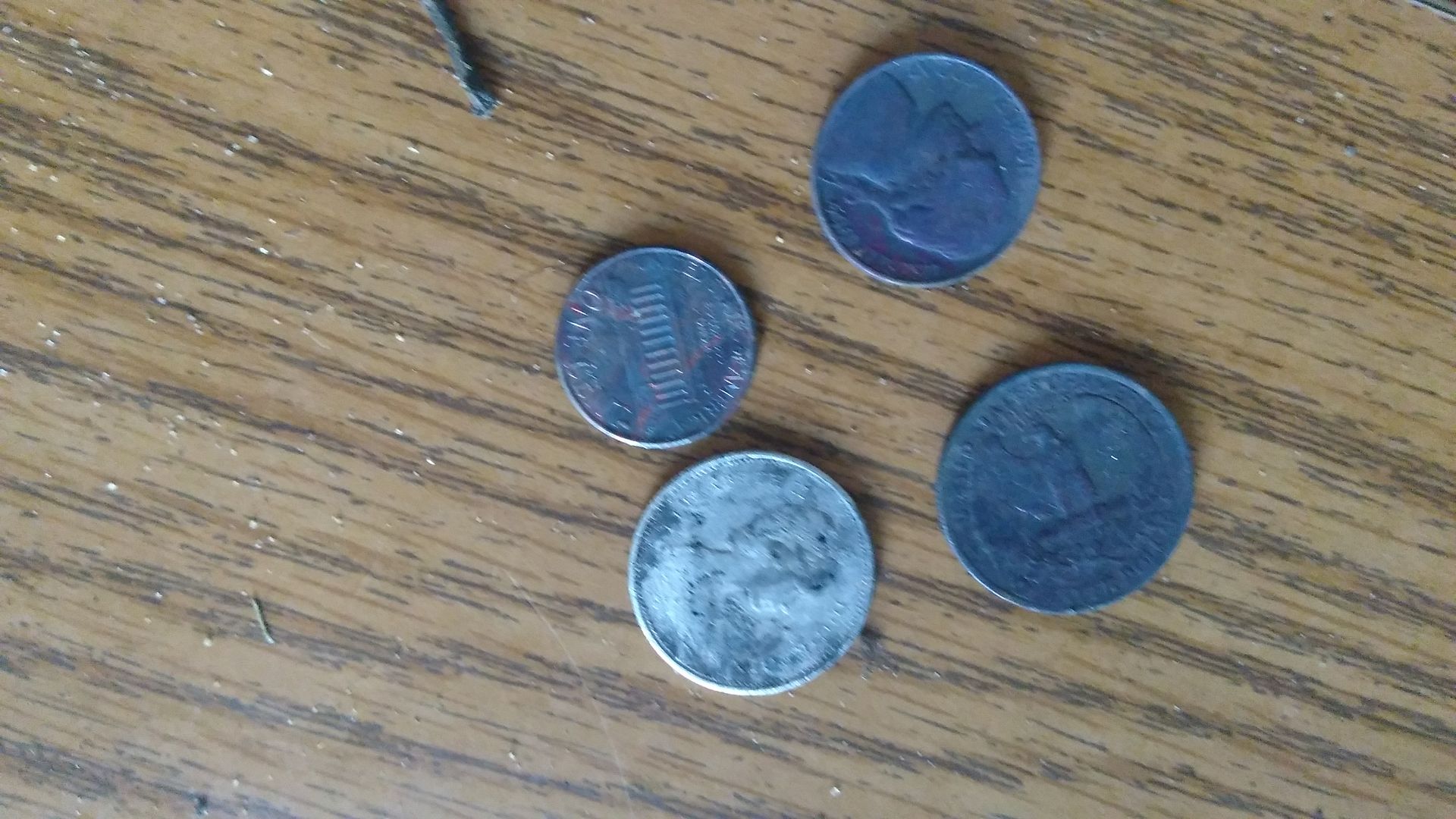 Sunday: