Got out Monday for a bit. First item was a cell phone that was lost Sunday. He has a short lunch break but we decided to do it during lunch. It was kind of a more difficult recovery because he tried to find it with a rake. succeed into pushing it further in the muck. Not only in the muck but inside a tire also. I found it and it still worked. One more happy customer.
Then on to a marina in the Clinton River. A pair of glasses they thoght went in. They did and I found them. Another very happy snailboater.
Last but not least is a missing gun from a nasty breakup. Thought it was in his pond. Gun was in a plastic case. I went through the pond twice and no gun or case found. It isn't there.
Yesterday two more adventures. First plugging a drain from a road because the water level is too high and the road is flooded. They didn't have the right size plug so we deflated an old soccer ball, put it in the pipe and I aired it up. Seemed to have worked. Sump pump was emptying the road when I left. Next stop was a canal. An angry person tosses his bike in it and his keys were attached to it. I went down 7 foot and rescued the bike and keys.
Then I went into the lake to play. Found a quarter and a nickel and my machine acted up. I will be sending it back to Fisher. Luckily I have three more Fishers to choose from.
Today I will be going under a boat to look at the propellers and drives. Thinks he has an issue. I will see.
Here is the ring I saved Sunday that she lost last summer. Very heavy gold critter. Sorry, still has muck on it.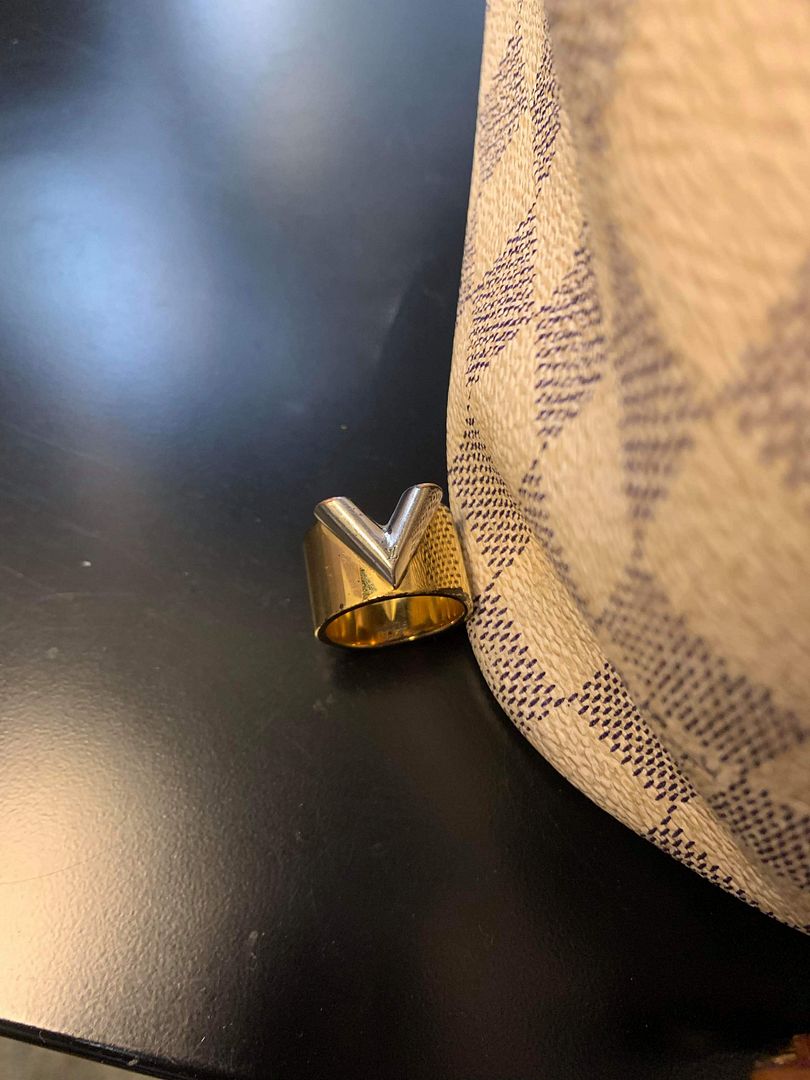 Glasses on Monday