Back in Michigan now with more things to count. Another high low game it is, with a Morgan as the prize!
All you have to do is guess the number of brass buckles and snaps I pulled out of the Detroit River last year.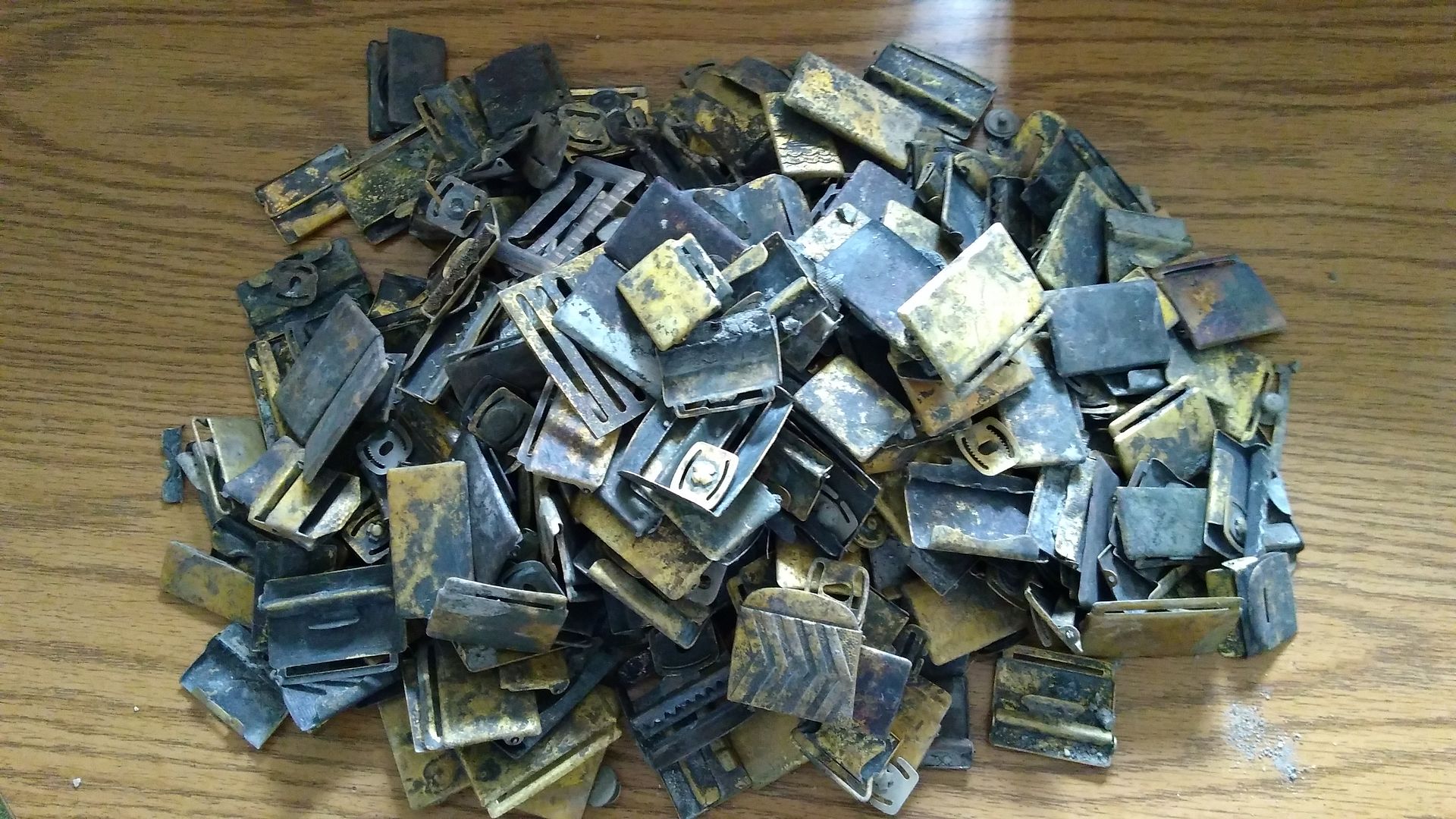 RULES
Game starts NOW
No guessing between 9pm and 10pm Eastern time (Gives me time to tally guesses)
ONE guess per day. (ADDED LATE!)
If you have already won a half dollar or anything worth more than that please do not enter.
First person guessing the exact amount will win the Morgan.
HOWEVER, this will not be your standard Morgan. It has been altered a little. Found in Lake St. Clair last year.