We only pay for HBO when this show returns, when it is over we dump it.
You want drama?
It returns tonight...in spades!
People died last season, lots of them and no one is safe on this show, but there are still some left so we will see who is the next to go.
Dying isn't the end of all things in this show either...just ask this guy about that.
You got giants and magic swords and thrones and lots of battles and good and bad guys...mostly bad guys.
Many are trying to return home, this one is bringing an army and a couple of fire breathing dragons with her.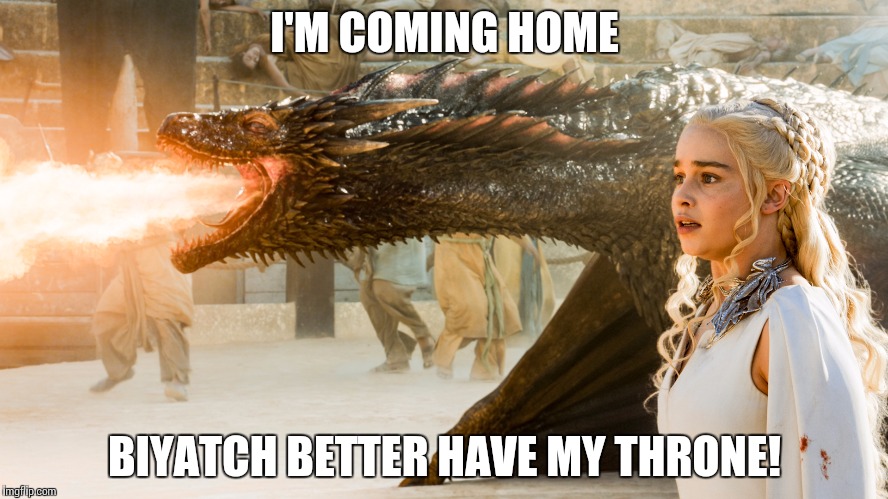 Winter has come!