There's been many that have figured out ways to light up their screen on the AT Pro, but I thought I would give it a shot also and see how this idea works...
Not to hijack IceScratcher's thread, but I did his baby bumper mod onto the ATP last week and it was outstanding. For those that haven't seen it...
https://metaldetectingforum.com/showthread.php?t=168564
It seems much more able to take a drop when the detector decides to fall sideways and hit the dirt with less fear of cracking or breaking now. Thank you again, Ice, awesome mod!
I also saw Tystick and Ice have nightlites for their Pros, kinda poxied onto the control box to light up the screen. Well, I thought about this and just exactly how much light might be needed to just get a glance but still be covert enough not to draw unwanted attention while night hunting...
And with the new baby bumper option, I think there is just enough room to snuggly slide and hold one of these on the right side of the control box under the bumper.
https://www.amazon.com/gp/aw/d/B005G...rb_top?ie=UTF8
3 for $5 so you can't really go wrong if they don't work and if they did, then $5 well spent and 2 backup units leftover. Not very good reviews for book night lights, but I saw them about a month before Christmas and asked my wife to get them for me as a "stocking stuffer" type gift. Well, they shortly were COMPLETELY freaking sold out everywhere, and I mean everywhere...couldn't order them and they are either sold out or got pulled off the shelves. I just happened upon 1 way overpriced unit that I found today and ordered just to test them out and see if it'll work.
If that fails, I have a backup plan too. Don't laugh, but this little blue guy was the next best thing I could find cheap. Plus he might just scare off the hooligans should they happen to approach in the wee hours of the night...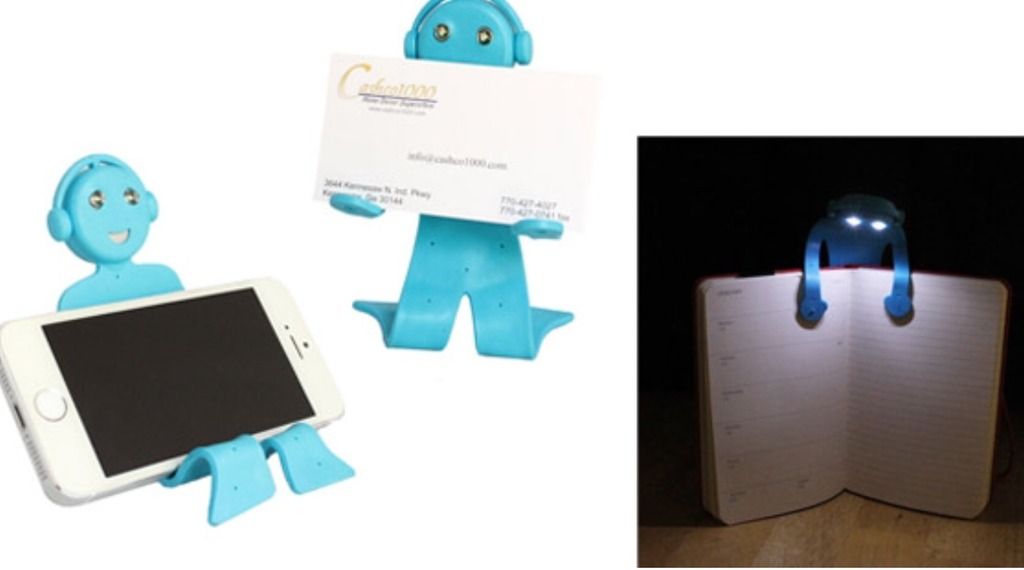 Let's hope option 1 works, or blue man is coming with me!
I'll update this once they arrive and are tested out... fingers crossed!