I was going to dirt dig this morning, just because there was 3 inches of rain last night, the first significant soaking in months...so I grabbed a coffee at the bodega and figured I'd sit at the beach for a few and decide where I was going to go while looking at what the storm did...only piled more sand and debris on the slope like usual
...but look at this, all the rain pouring out of the storm drain pipe washed 3 feet of sand away over here...yeah, we're not dirt digging today

No scoop...but the mini shovel will work as it's down to the clay and rocks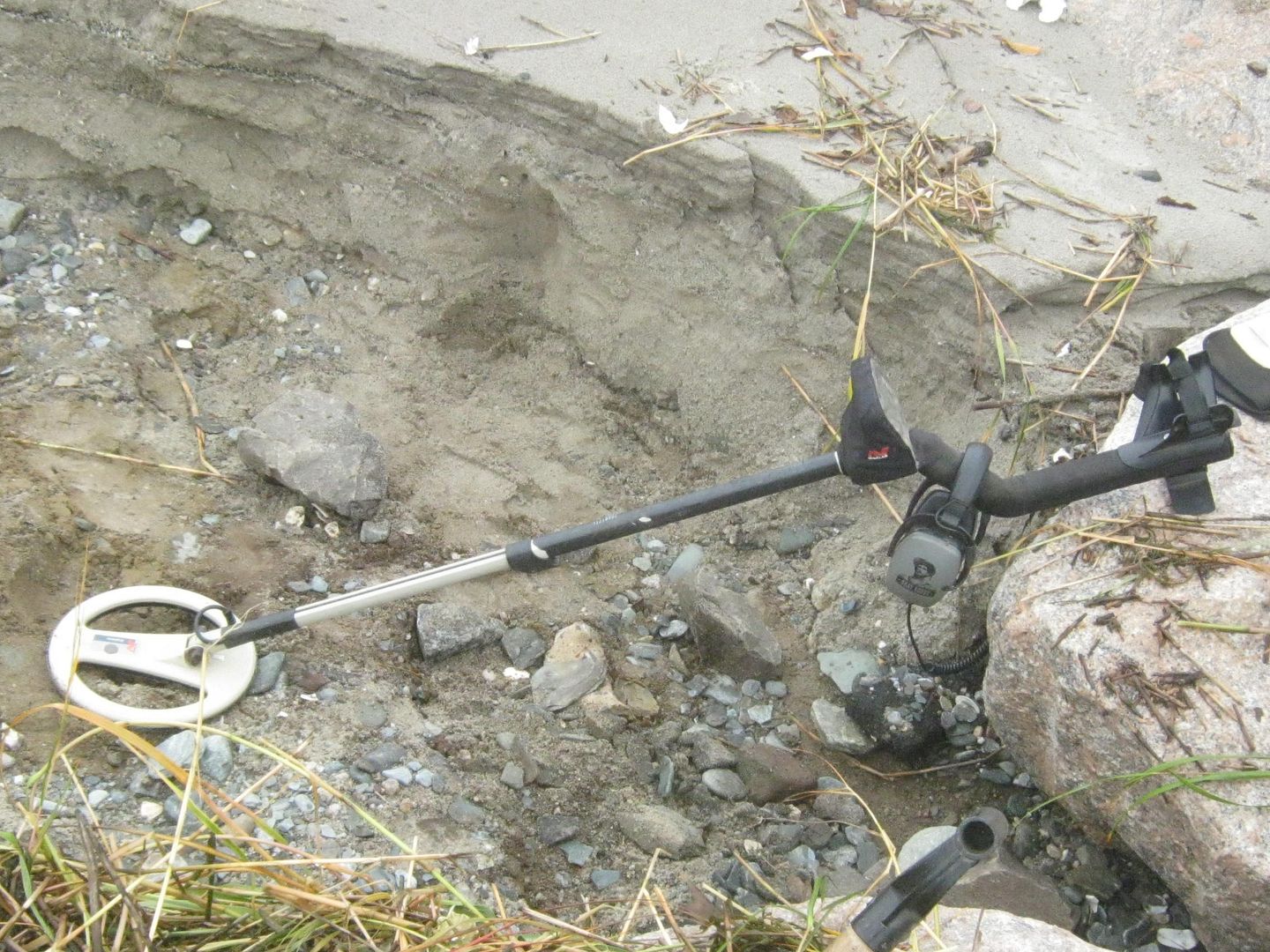 dug some greenies, wheaties, a key, junk ring and the usual scrap...then finally a silver after a couple hours...good, I can go home now

everything, ended up with 15 wheats and $1.33 in old clad before I found that silver...
also got a Buffalo...
and 3 Indians...
silver #145...
If I had a scoop with me instead of a little shovel I probably would have kept going, would have just begun digging a trench at the wall of the cut and filled it back in behind me as I went along...that tactic has worked very well here in the past and will work again in the future I'm sure. Well, that's all for this outing, see you after the next and Happy Hunting!