No, not a medal, a 10k bracelet.
If I had been near a trash can or picnic table I would not have dug this target. I was using my "park machine" aka..Bounty Hunter Tracker ll. When the BHTll is over pull tabs, it makes a very distinctive "grunt" and that is what this 10K piece was reporting to me in my newly purchased Koss headphones...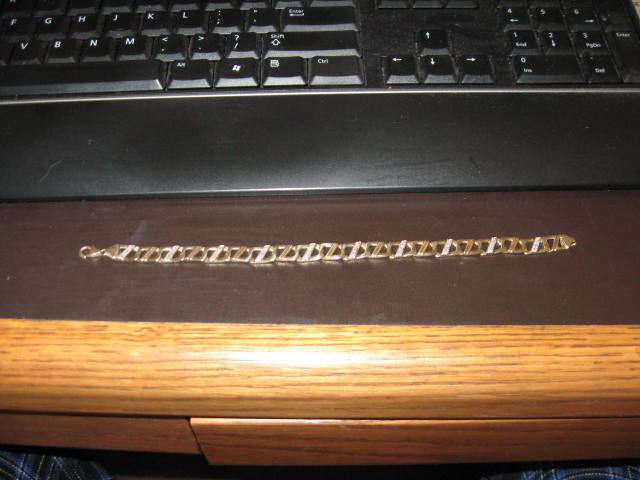 Pardon my poor camera skills, here another shot...
I could not read the stamp on the clasp when I first pulled it out of the ground. This was down about two inches and found close to a pocket spill of about 83 cents.
I have found a few things that I thought were gold when I found them, and it turned out they were not, so I just tossed this piece in my bag and kept swinging.
I was pretty curious though, so I made my way back to the truck to get my magnifing eye piece. I was even more surprised when I saw the little stones in the Z design...
So now, I get to modify the new signature line I just added last night, boy that did not take long...smiles.