OK Guys here is my attempt to clean coins. I am only going to be working with dug V Nickles and Buffaloes. Most of these have been cleaned with Electrolysis. Most of them are fairly clean but they are not Shiney. I have 37 nickles and one in Electrolysis that I can not tell what it is. I think this is an old V nickle.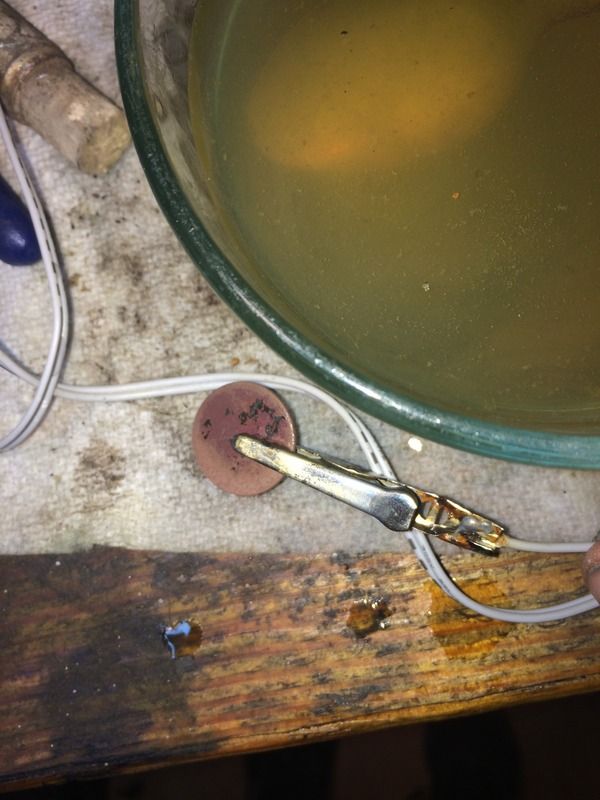 I will be using a Thumblers Tumbler with Stainless Steel Media. I started using this for reloading some time ago and found this is the best method for cleaning Cases. Messy since you must put in the Media then fill with Water. Then a good squirt of Liquid Dish washing Soap. The Water usually gets as Black as Coal. I usually Tumble for about two hours.
I have no idea how this will turn out. I will post the results. Here is a picture of the Coins. Number 38 is in Electrolysis.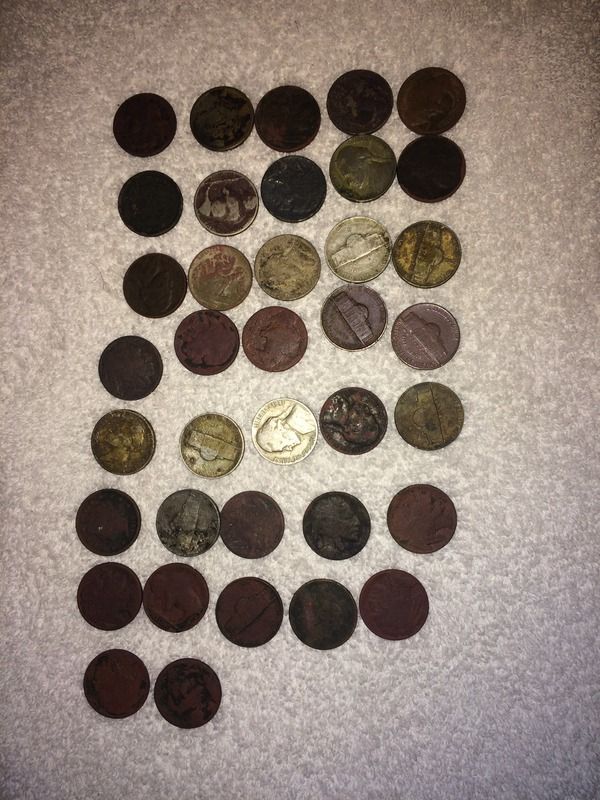 I am not going to spend much time using Electrolysis to get the bad coin very clean. I am going to throw it in with the rest as soon as I can tell it is really a V Nickle.
I do need some suggestions on how to keep them Shiney if I can get them there.