Was out wandering several locations in the area playing with my old Garret Groundhog and finding odds and ends like railroad spikes, hinge and chain parts, and stuff like this :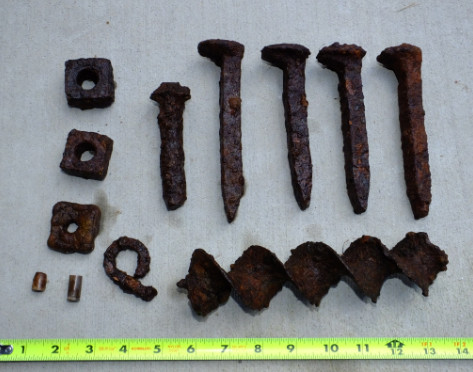 and then I stumbled across this "lump" :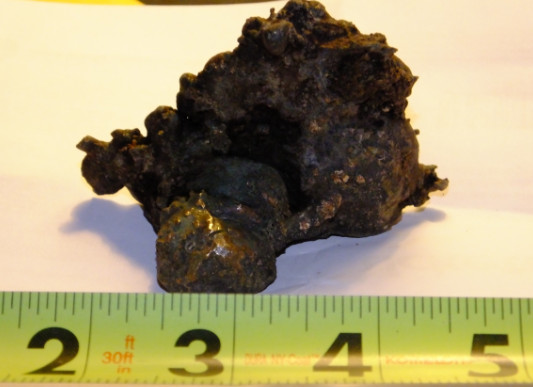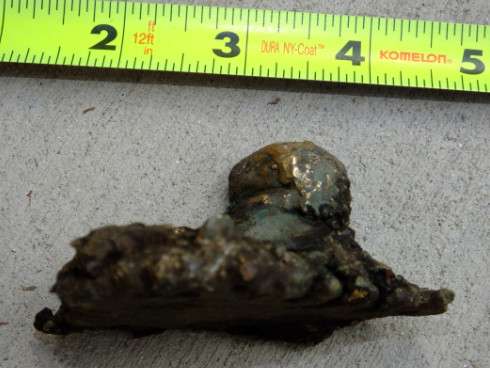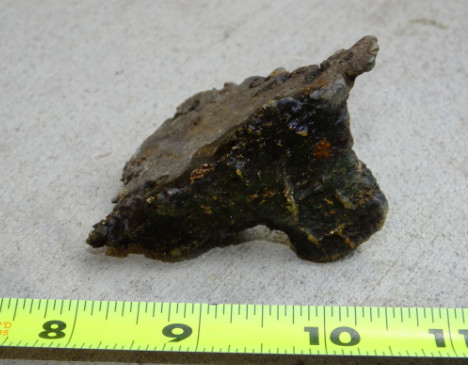 Looks like some melted down metal ran down a wall and into the ground, pooled up and cooled making this odd lump. Around 9oz of a yellowish metal, non-ferrous (not magnetic), not as soft as gold but did a rough specific gravity and falls around the silver range, seems more dense than brass or bronze would be. So now my question, how can I find out what it really is without "sending it in to be analyzed"???
Any help???