Took a leisure walk to a nearby park to get some more experience with my F2. Nothing spectacular, but here's what I bagged. I bought the garden knife at Lowes for $10 bucks, and it works like a charm. I took the photos with my Blackberry.
$4.55 in clad
Old stove top from the Cleveland Foundry
Have no idea what this is...maybe a horse harness of some kind?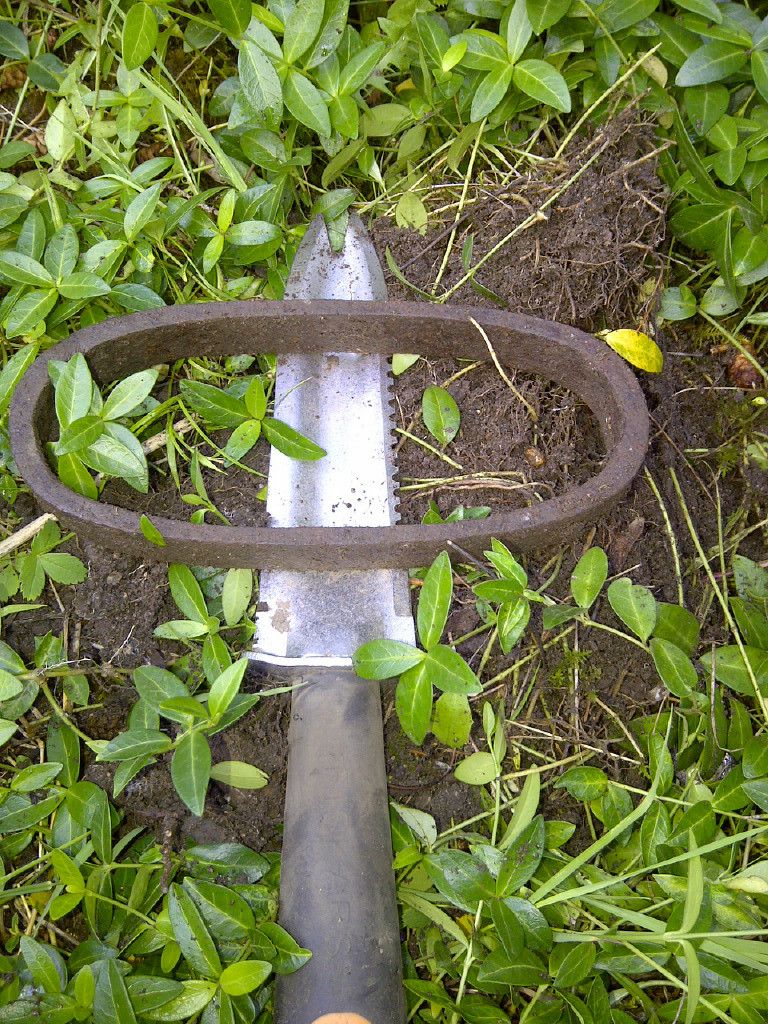 Top Value Cola, don't leave home without it!
Old wood splitting wedge.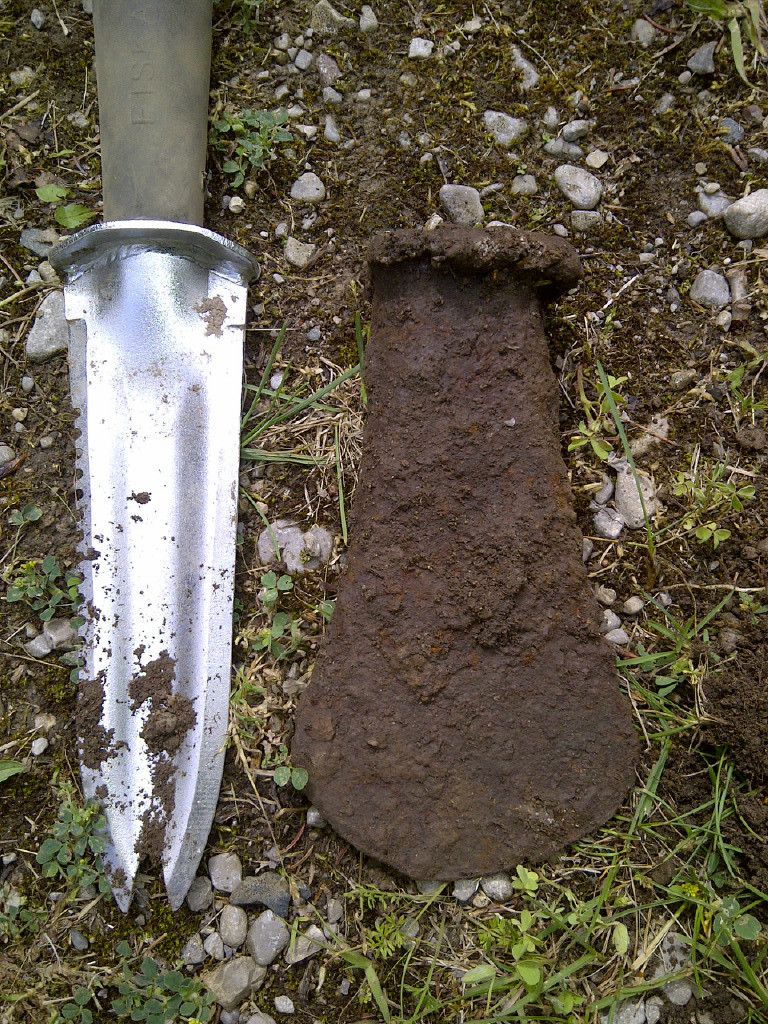 Free park cleaning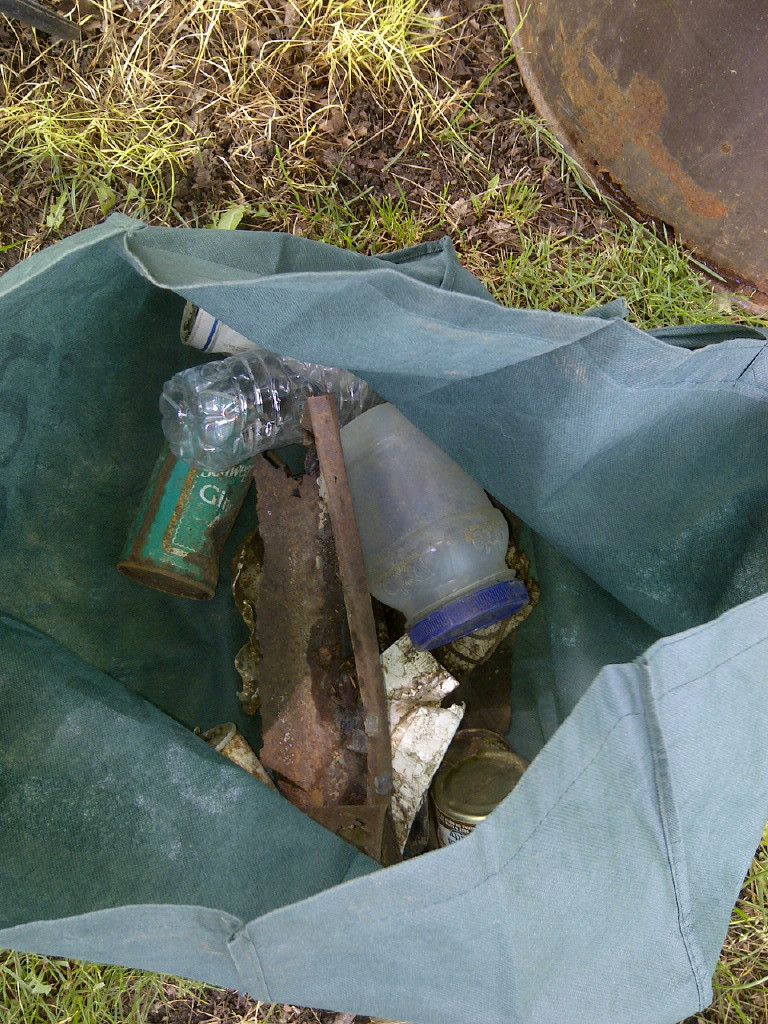 1962 - Leave it to beaver.
Old can opener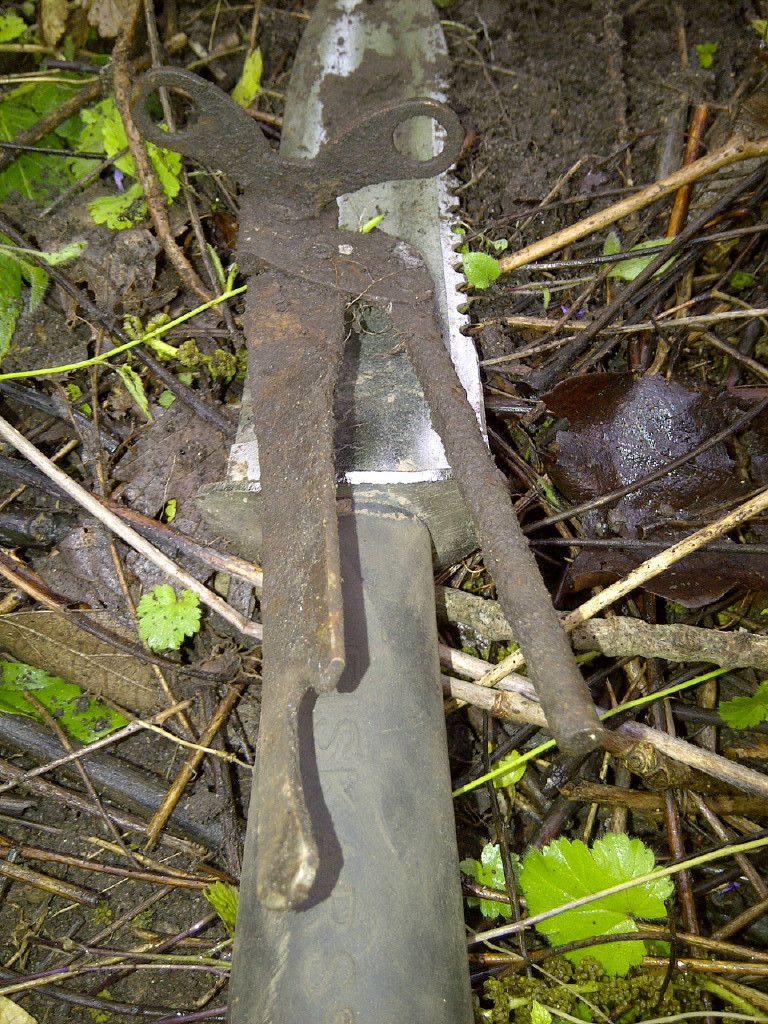 Old bottle-cap opener